EURJPY today's price on 164.188 on MT4 FXOpen, yesterday the price formed a bullish candle after a correction low of 163.057.
In the daily timeframe, we can see the EURJPY in bullish sentiment, a strong rally occurred this week indicating the JPY weakened against the Euro. Here also we can see the Bollinger band expands indicating the market in high volatility, despite the MA 50 still drawing the flat line. The RSI level now shows the prices already entering the overbought zone level.
In the H1 we can see the price now move near the upper band line and consolidate after a rally in yesterday's market, the price could look retrace near the middle band line. The Bollinger band here draws a wide range indicating the market is in high volatility meanwhile the RSI level shows near overbought zone level 68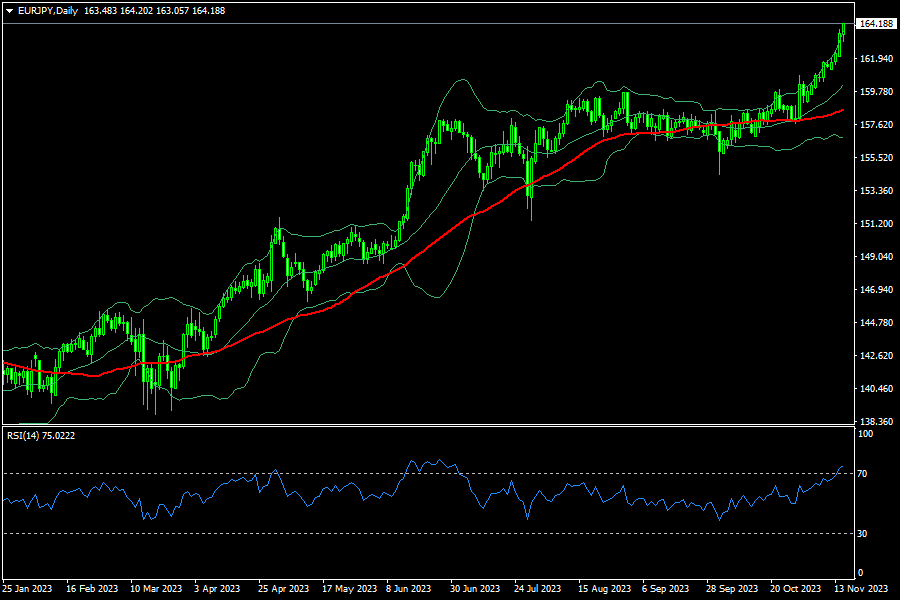 Disclaimer: CFDs are complex instruments and come with a high risk of losing your money.