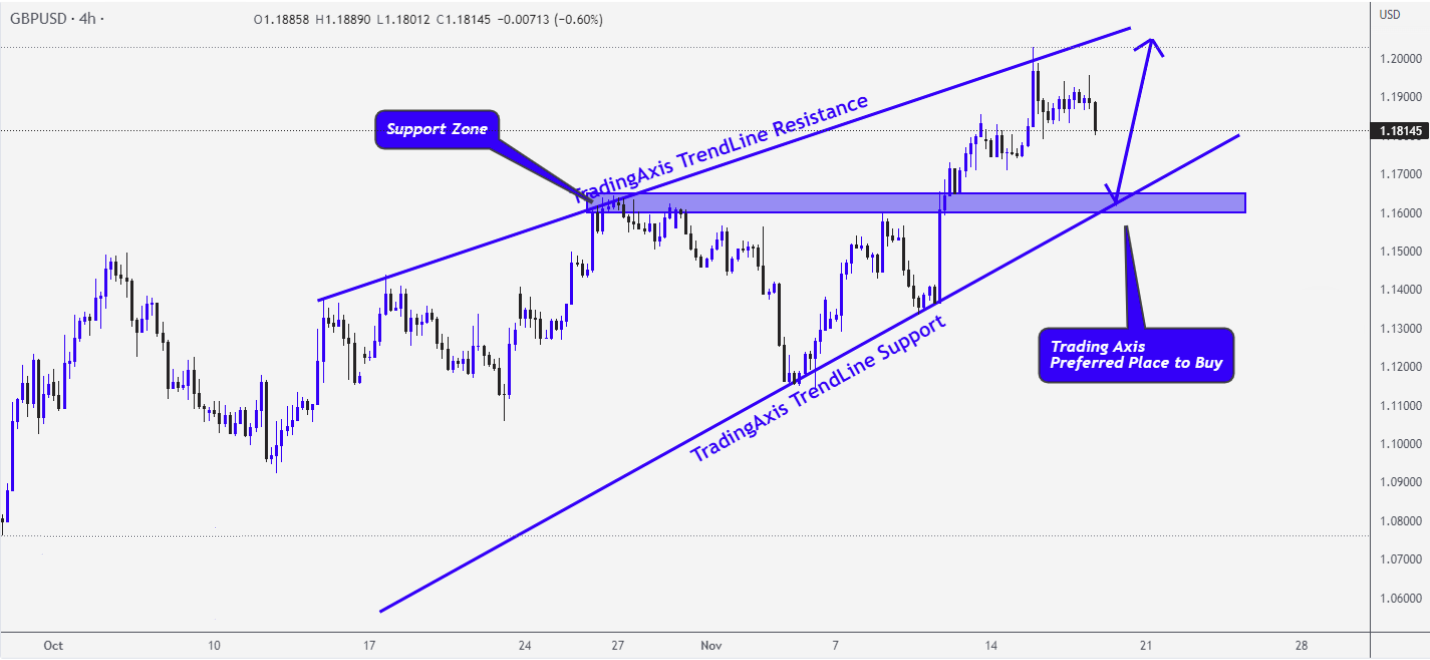 Analysis of #GBPUSD
Hi traders, today we will have a look at #GBPUSD
the GBPUSD is in this beautiful wedge pattern as you can see on my chart, the market tested its trendline resistance and now started a move down, if you check y previous ideas on the GBPUSD where I explain why I expect the pound to move lower.
now, there is a very good support zone that coincides with trendline support near the 1.165-1.1600 key market level.
if the market drops to my key market support level I will drop a one-time frame looking for a bullish reaction to get in a buy trade with good reward to risk if the rules are met.
I hope you guys found this helpful, if you are new here click on follow, to get these ideas delivered straight to your email inbox, I will see you guys at the next one
Thank you for spending time here!