❖ Join Cryptoffer presale, and get your COF token!

Crypto assets comparison platform Cryptoffer invites you to join the COF token presale campaign from October 31 to November 14.

During the presale campaign (Private Sale A round: October 31st - November 14th), the Cryptoffer token COF is available to buy for $0.004.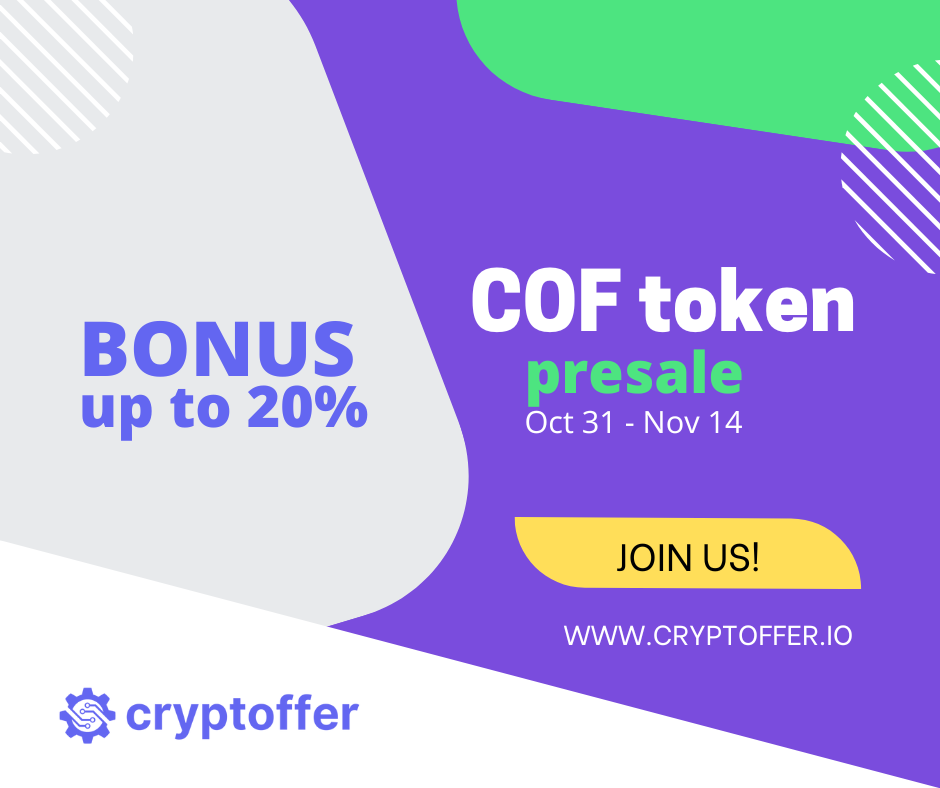 ❖ Special bonuses for Private sale A round investors:

- investment from $500 +5% COF tokens,

- investment from $1 000 +10% COF tokens,

- investment from $5 000 +20% COF tokens.

Join Cryptoffer presale campaign and get your COF tokens: Cryptoffer

After the Cryptoffer platform starts its operations, all COF token holders will receive 20% profit dividends of net fees paid to Cryptoffer by its partners monthly.

Cryptoffer is a crypto assets comparison platform to find the best crypto deals in one place, in just a few clicks.
With Cryptoffer you can compare and choose the best offers for crypto loans, savings, and swapping.


❖ Cryptoffer platform benefits for crypto users:

§ Time saving
§ Validation of service providers
§ Free of charge service
§ Simple and easy-to-use solution
§ 24/7 client support




Website: Cryptoffer


​