Reliable Forex Indicators Explain, By Forex Forum​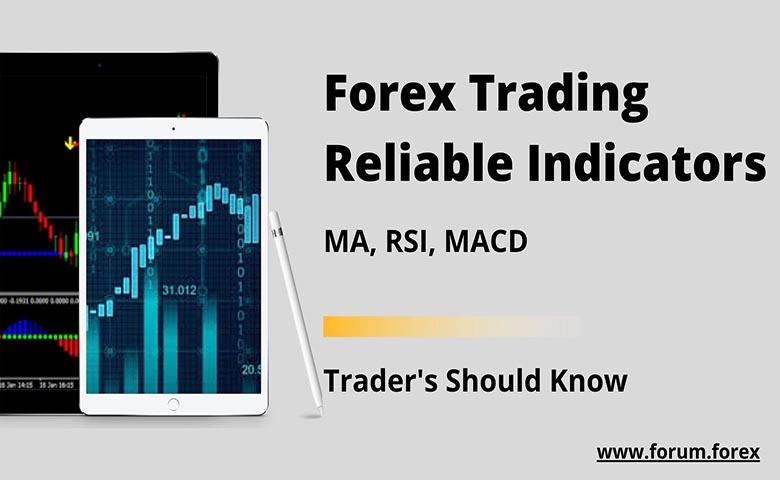 ​
These days, indicators are among the most popular components that people put into their trading strategies. Indicators can highlight trading opportunities, increase your objectivity, and make your strategy suitable for automatization.
At the very core of Forex trading is the ability to predict price movements.
Forex indicators provide tremendous assistance to the trader and are used to predict the direction the market will move. They are also called "technical indicators"; this is an essential part of technical analysis. The choice of an indicator depends on the market, what it will be used for and the principles for calculating its values.
What is forex indicator?​
When traders talk about "forex indicators," 99% of the time they're talking about technical indicators in the context of currency trading.
Basically, technical indicators are computerized calculations used to forecast price changes in financial markets. They can be applied to any chart, including those of currencies.
The calculations are based on past market prices and sometimes volume. Because currency trading is decentralized, meaning there's no central exchange that would record all transactions, volume data is not accurate.
How does forex indicator works?​
Sorry to burst your bubble, but an indicator is nothing more than a different way of looking at the same information. Still, if you master technical analysis by using the right forex indicators, trading can be much easier for you. So, how do you actually use these forex indicators as a trading tool in forex trading? And, how can you find the best forex indicators for you?
Indicators are ideal for rule-based trading​
Indicators take out the guesswork by providing information that is totally objective. Especially new traders or traders who are struggling with discipline can benefit from that.
If you are a trend trader, for example, you can use indicators as filters. You might have a rule that says that you can only look for long trading opportunities on the lower timeframe when price on the higher timeframe is above a certain moving average and when the RSI is rising, or when the Stochastics are pointing upwards. Using higher timeframe filters by using indicator based rules often work wonders for new traders.
Of course, there are many other possible use cases but the idea is always the same: pick an indicator that supports your trading style and your objectives, then use it as a filter and wait for additional criteria. Moreover, You can join a
forex forum
for learn more about forex reliable indicators.
Here are some best and reliable forex trading indicators:

1. Forex Olympus
Forex Olympus is the new forex indicator on the market with record-breaking results. Olympus is doing more than 200+ pips in profit normally on all timeframe and it really performs well on all occasions.
2. Trend indicators
Trend indicators are mathematical price averaging. Based on this, the movement of the price (trend) in the future can be predicted. This group of indicators is characterized by the following behavior:
*. After a trend (price movement) appears in the market, the indicators alert about its start.
*. A certain time passes from the moment of the trend reversal to the moment of receiving the signal of the trend indicator – this is called indicator lagging. Therefore, prior to the appearance of the signal the price has already passed a part of the trend movement. At that, lagging of trend indicators contributes to higher reliability of signals provided by them.
*. If there is no trend in the market, the indicators provide many false signals. Therefore, working with them is justified only if there is an evident trend on the chart.
3. Fibonacci Extensions
Fibonacci extensions are tools used by traders which help them determine profit targets. This tool enables the traders to identify how far the price may go before a pullback finish. The extension levels are periods where the chances are that the price may reverse. Common Fibonacci extension levels are 61.8%, 100%, 161.8%, 200%, and 261.8%.
4. Trendy Mystery
You need to know that the Trend mystery indicator is the most powerful and the unique Forex indicator that we can simply make use of within the trade markets and the investments. Of course, if you are a beginner to these indicators, you can pretty simply make use of this indicator application for sure.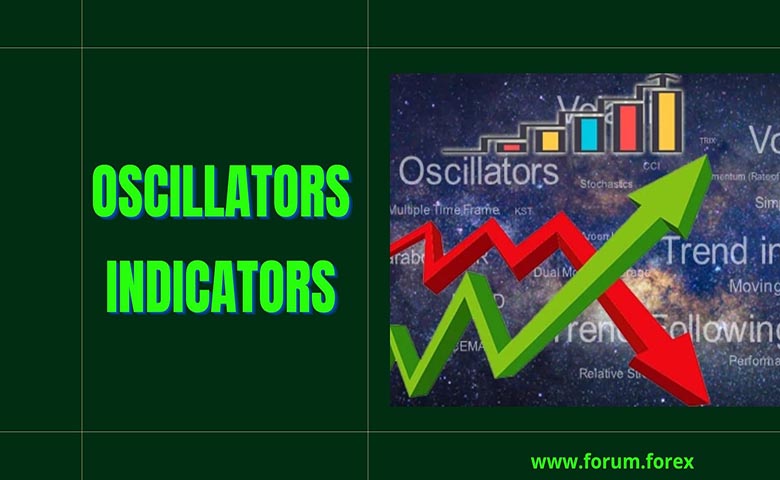 5. Oscillators
Oscillators are leading indicators. Under certain conditions, they allow you to predict trend reversal. They are some of the most valuable tools of a technical analyst. At the same time, oscillators are often used incorrectly.
6. Bollinger Bands
This is one of the proven best forex indicators you can use for better trading results. Bollinger Bands was created in the 1980s by John Bollinger, an analyst a trader, and an investment teacher. The technical indicator can help traders to determine the prices of the market whether they are low or high.
7. Moving Average Convergence Divergence (MACD)
MACD is a tool that a trader can use to identify moving averages pointing to a new trend, bearish or bullish. This is a piece of important information considering that finding a trend is a priority in trading. If you follow the trend, you will make money. Otherwise, you are less likely going to make money from trading.
8. Relative Strength Index (RSI)
This technical director measures the weakness or strength of a pair of currency. It compares its down movements with its up movements over a period of time. To get an accurate result, the indicator keeps track of recent losses and gains. It compares the value with the current price. for learn more about RSI indicator
visit here..
9. Moving Average
Moving Average is a trend indicator that helps traders to identify trends and follow them. The indicator shows a price's average value over a given time period. for learn more about moving average indicator
click here..
Regardless, if you want to succeed with your trading you'll need to learn the fundamentals of why the forex market moves. I have spent decades developing my own trading strategy and the competitive edge that's allowed me to sustain my family and me while reaching financial freedom from trading. I'm happy to teach you how to do it so you too can taste the success and the freedom that being a professional trader affords.
You can learn more about forex trading at
forum.forex
This is the forex forum for beginners and professional currency market traders. Discuss and share forex trading tactics, currency pairs, tips and forex market data. Analyze forex brokers, leverage and fx signals providers.
Thank You