Dow Jones - US stock market continues to rise​
Quotes of stock indicators took advantage of the slowdown in the bond market and continue to grow after the publication of positive corporate reports. According to financial company Refinitiv Lipper, the average value of shares of US funds increased by 8.7% in October, which served as a catalyst for the DJIA quotes to strengthen by 14.0% during the month.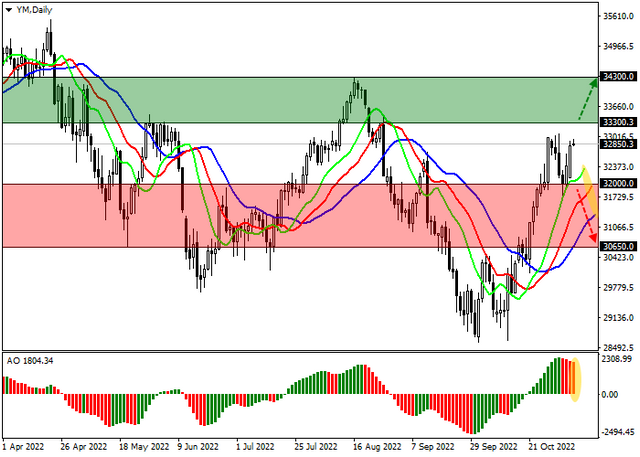 Index quotes continue corrective dynamics, rising in the direction of the daily channel resistance line.
Support levels
: 32000, 30650 |
Resistance levels
: 33300, 34300​