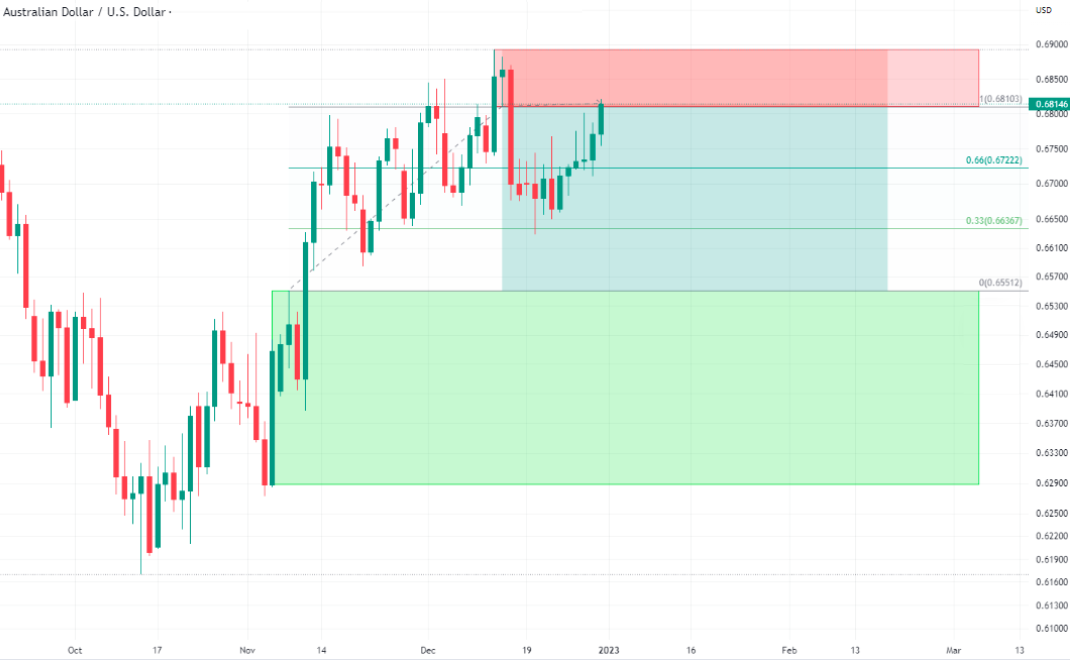 As per the Daily chart we clearly see that Price has violated Demand Zones and we have a Fresh Daily Supply Zone formed, Price is aleady coming from a Monthly Supply in the higher timeframes and hence the Target is a Monthly Demand formed at 0.65512.

Once Price violates a Demand in lower timeframes like 1H and 4H we will have another trade with an amazing Risk: Reward ratio. But for now 1:3 is also a considerable Risk to reward ratio hence shorting.

Happy Money Making !!!