Crude Oil price analysis and market forecast, by forex forum.​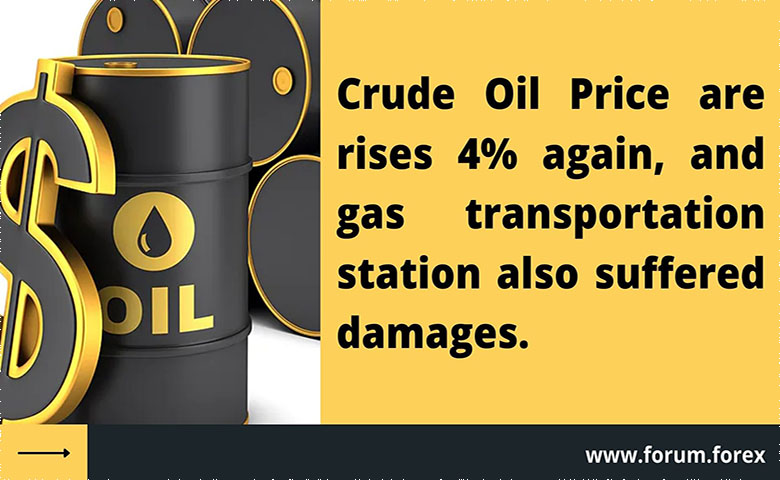 OPEC and non-OPEC partners, an influential energy alliance known as OPEC+, agreed on Wednesday to stick to their plans of small output rise in April, defying calls for more crude even as prices rally to multi-year highs on Russia supply disruption fears.
Oil prices jumped on the news. International benchmark Brent crude futures traded at $113.36 a barrel on Wednesday afternoon in London, up around 8%, while U.S. West Texas Intermediate futures stood at $111.42 a barrel, roughly 7.8% higher.
OPEC alone accounts for around 40% of the world's oil supply.​
Ahead of the meeting, the International Energy Agency said it would move forward with a 60-million-barrel global release to offset energy market disruptions caused by international sanctions against Russia over its war with Ukraine. The U.S. has said 30 million of that total will come from the U.S. Strategic Petroleum Reserve.
On the other hand, The signal from the White House was clear. Joe Biden is "very open" to the idea of adding oil and gas to the sanctions list as a way of escalating the west's economic war against Vladimir Putin.
Surging oil prices suggest traders think the die has already been cast: whether because governments take action directly or whether through self-sanctioning from western companies, oil and gas supplies from Russia are going to dry up.
That will have serious consequences for Russia, but it will also add to cost of living pressures in the west. Even before this week's rise in crude oil prices to more than $110 (£82) a barrel – the highest since 2014 – analysts were cutting growth forecasts and raising estimates for inflation. Including energy in the list of items targeted would mean oil and gas would be dearer for longer, increasing the risk of a slowdown turning into recession.
Source:
theguardian.com/business
Moreover, On Sunday, Opec leader Riyadh confirmed the commitment of the 13-country group to the agreement with its 10 partners, led by Moscow, which faces international criticism and sanctions over its invasion of Ukraine.
Crown Prince Mohammed bin Salman "affirmed the kingdom's keenness on the stability and balance of oil markets," according to the Saudi Press Agency.
Between December and January, Opec members boosted their production by 64,000 barrels per day (bpd), far below their 400,000bpd agreement.
"The pledge from Opec+ to increase supply is so far a paper promise... adding to the shortness in the supply market and further stoking the bullish price environment," Louise Dickson of Rystad Energy said.
The Organization of the Petroleum Exporting Countries (OPEC), whose secretariat is based in Vienna, had drastically slashed production in 2020 as the Covid-19 pandemic began to spread through the world, pummeling demand and prices.
For getting latest Crude oil market news and forecast join this
forex forum
.
Elsewhere, Two natural gas pipeline strings suffered damage due to an airstrike hitting the gas distribution station of Izyum in the region of Kharkiv in eastern Ukraine in early hours of March 2, Ukraine`s gas grid operator GTSOU said in a statement.​
No casualties of the explosion among the employees have been reported so far.
Gas transportation will resume once the appropriate repairs will be undertaken, said the company.
GTSO also reported shelling targeting administrative buildings of Ukraine's gas grid operator in city near the Black Sea Mykolaiv and Kharkiv, the country`s second biggest city, close to the Russian border.
Mykolaiv`region gas transportation station also suffered damages in the military operations, said GTSOU.
You can learn more about forex trading and Crude oil trading at
forum.forex
This is the forex forum for beginners and professional currency market traders. Discuss and share forex trading tactics, currency pairs, tips and forex market data. Analyze forex brokers, leverage and signals providers.
Thank You