After a long period of hardship, the Japanese Yen is back on track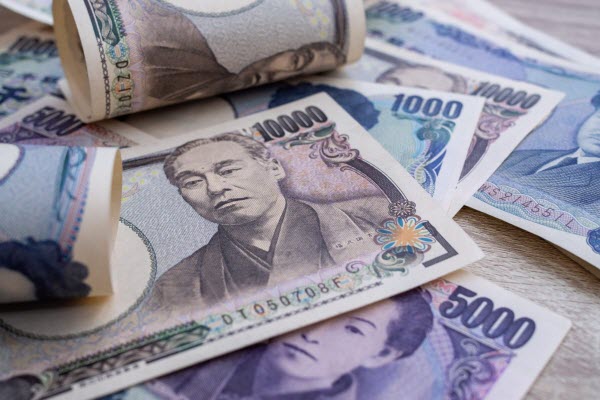 Japan's beleaguered economy has been kept relatively quiet on the global news scene over the past two years, but domestically, it has been at the forefront of everyone's minds for a long time now.
Japan's business-focused, ultra-conservative modus operandi was applauded by many during 2020 and 2021, as the country did not lock its population down and remained well and truly open for business at a time when many other nations did lock their population down.
Given that the country continues to demonstrate high quality industrial prowess in many manufacturing sectors, and that it has had a continuity of business at a time when other nations had theirs disrupted by their own governments, it would be an easy conclusion to draw that Japan is doing well.
Things are never quite that simple.
Japan has kept itself firmly out of the global political trends, and has focused on its own issues, another policy that would perhaps be very laudable under normal circumstances, however unfortunately the country's economy has been in dire straits for some time
During the course of this year until last week, the nation's currency, the Japanese Yen, had plunged in value by a remarkable 24% and competition from neighboring South East Asian nations in the field of electronics and precision engineering have been impacting the position of Japan as a top tier economy.
This week, however, there was a slight change in fortunes for the Japanese sovereign currency.
At the end of the US trading session yesterday, the Yen hit 144 against the US Dollar, which is a six-day high.
It also spiked against the British Pound, before relapsing to a low at the end of the British session.
Reuters conducted a poll which sought the opinion of 23 economists, 12 of which stated yesterday that their opinion is that the Japanese government would not buy up the yen in order to stop the currency from weakening further. However, 5 respondents did note that if USD/JPY were to hit 150, then it would prompt intervention by Japanese officials.
Perhaps the speculation that interest rates will likely not be increased gave the Yen a quick boost in confidence, given that increasing rates has been a major policy in the United States and Great Britain throughout 2022, with some pundits thinking that interest rates may rise to 7% by January in the United Kingdom from their current 1.75% rate.
The reality is that banks are looking to increase interest rates to around 5% for mortgages, which is still a jump from the existing rates available in the United Kingdom, and the Pound has taken a bashing over serious concerns that the economy is in big trouble.
It's a volatile period for the Yen, and this blip is a case in point.
VIEW FULL ANALYSIS VISIT - FXOpen Blog...
Disclaimer: CFDs are complex instruments and come with a high risk of losing your money.