EURJPY today price 136.194 based FXOpen trading platform.
EURJPY price yesterday market move high 136.978 and low 136.012 shaped bearish candle. The price tried to cross up the middle band line and MA 14 but fail to continue, then the price drops formed bearish candle land to 136.012.
Daily timeframe, we can see the price is now below MA 14 and the middle band line indicates a downtrend. While the Bollinger band line looks narrow, means a low volatility market occurs based on this timeframe. RSI value 44 indicates a downtrend far distance to the oversold zone value.
H1 timeframe, the price moves in consolidation trying to cross up MA line, but still in weak buyer pressure. Middle band line price 136.305 still become the first resistance target. Based on this timeframe Bollinger band line looks painting to narrow, means decreased volatility. Resistance level 136.694 based on the upper band and support 135,875 based on lower band. RSI value 48 still indicates a downtrend.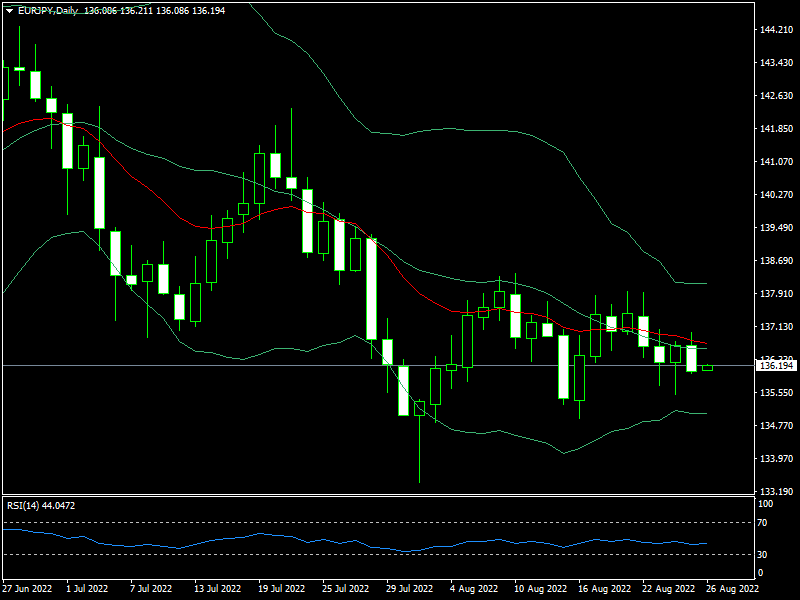 Risk disclaimer: CFDs are complex instruments and come with a high risk of losing your money.