Finviz Stock Screener Is The Best Stock Screener For Stock Traders, Explain By Forex Forum.​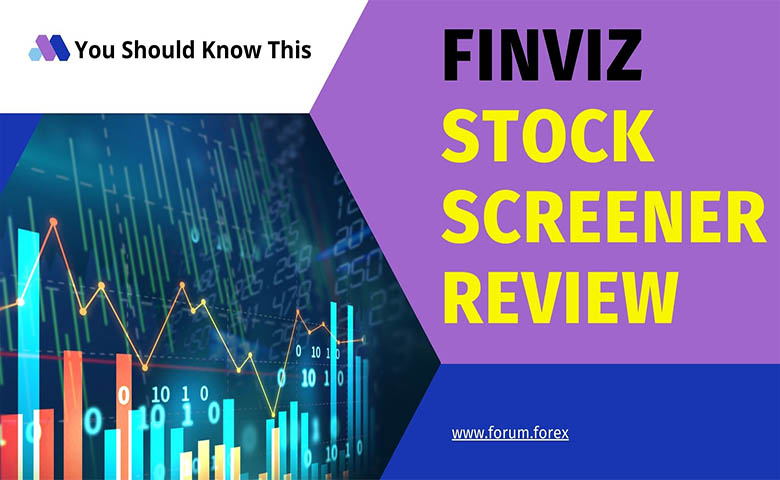 ​
What Is Stock Screener?​
Stock screeners are a tool used by traders and investors to separate stocks depending on the user-defined metrics. The stock screeners are available at a certain subscription price on popular trading platforms and websites. The stock screeners let its users choose trading instruments that are suitable for any given profile or criteria. For instance, traders and investors can filter stocks based on the market capitalization, price, P/E ratio, 52-week price change percentage, dividend ratio, average five-year return on investment, and average volume among others.
Where to Find Stock Screeners?​
A few trading software and platforms allow traders and users to filter based on the technical indicators. For instance, an individual may screen filter for stocks being traded over and above their 200-day moving average or those with Relative Strength Index (RSI) lying in a given range.
Finviz Stock Screener.​
Financial Visualizations (FinViz) is a stock market portal with an objective to provide traders with financial analysis, research and visualization.
Finviz is one of the most popular stock screeners on the market, widely used by investors, traders & major financial institutions everyday.
Not only is Finviz used by everyday investors, but major financial corporations such as Barclays Capital, Goldman Sachs, Morgan Stanley & Wells Fargo also use this platform to screen for potential investments. So you'll be in good company using this software to find investments.
How to use Finviz for Free
Finviz can be used without registration. But I strongly recommend you to register for the free Finviz version.
A free registration enables you to have free access to these fantastic features:

*.
50 portfolios per user
*.
50 tickers per portfolio
*.
Screener presets
*.
Ability to customize the layout
All you need to register is an email address. No worries, Finviz doesn't send you tons of advertisement emails, so your inbox will stay clean.
What is Finviz Elite? Finviz = Financial Visualizations:
Finviz Elite is a dynamic platform that allows traders not only to scan for appealing chart patterns, but also secure real-time quotes, run backtests, discover correlations, find news, track insider transactions, receive portfolio notifications via email, and more.
The main objective is to provide traders and investors with superior financial analysis. Acting as a robust stock market portal, you can receive a comprehensive view of the market without having to jump from one site to another: scanning for ideal chart setups, searching for news, and performing both fundamental & technical analysis can all be completed within the Finviz platform.
Apart from the daily news, you can also monitor the market's trend with the help of a Finviz screener. This tool allows you to filter stocks based on various criteria. You can view the S&P 500 index and its sectors. The software helps you analyze market data, predict a stock's future, and trade accordingly. If you're a newbie in the world of forex trading, then it's best to start small with a free trial version.
For learn more about Stock Screener join this
forex forum
.
You can learn more about forex trading at
forum.forex
This is the forex forum for beginners and professional currency market traders. Discuss and share
forex trading
tactics, currency pairs, tips and forex market data. Analyze forex brokers, leverage and fx signals providers.
Thank You

#forexforum #forextradingforum #forexsignalforum #currencytradingtips #forextradingtips #fxforum #Topforexforum #bestforexforum #fxtrading #forumforex #currencytradingforum #currencytradersforum #forextrading #currencytrading #forumdotforex #forexnews #howtomakemoneytradingforex #trading #currencyanalysis #forexsignalproviders #forexnewstoday #forexstrategy #forexindicators