Best Forex Trading EA robots Explain, By Forex Forum​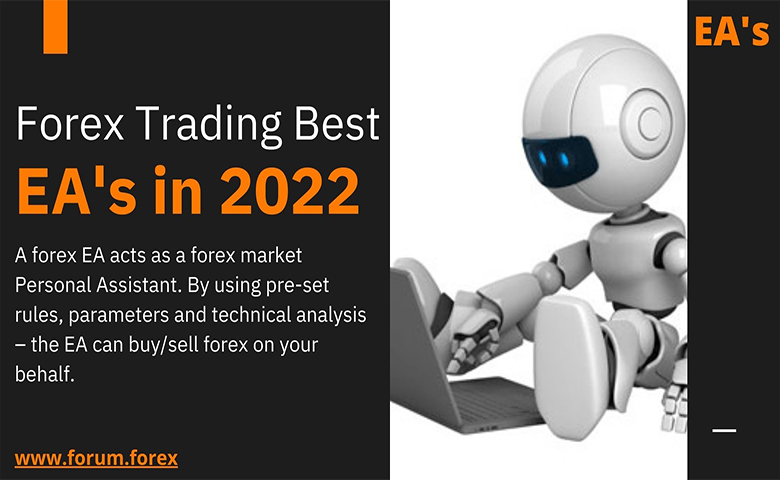 ​
Fundamentally, a forex EA acts as a
forex marke
t Personal Assistant. By using pre-set rules, parameters and technical analysis – the EA can buy/sell forex on your behalf. Some traders opt for a semi-automated experience, which means adjusting some of the EAs filter and feature settings and then leaving it to run.
Other investors want an end-to-end experience and choose a fully automated forex EA. This is great for experienced traders who simply don't have as much time to trade as they would like. Furthermore, this setting is ideal for newbies who don't know where to start in the volatile world of
forex trading
.
How Forex EA Work?​
Forex robots work by monitoring the
forex market
. They are designed to automatically recognize technical patterns like breakouts, reversals, and momentum that offer trading opportunities. When a pattern is recognized, forex robots will trigger a buy or sell order to enter a position.
Once the movement is completed,
forex robots
will automatically exit the position for a profit. If the expected price movement doesn't happen or the trade goes against you, the robot will use a stop loss to automatically limit the consequences of the trade.
Do EA Bots Work?
Yes, forex trading robots do work if you want a strictly technical answer.
The thing is, they're just tools. And, like with any instrument, the outcome is determined by what it is used for and how well it is used.
As a result, some FX traders cannot rely on robots for success, while others have issues.
How Can You Use Forex EA?
After installing an EA, you need to set its parameters according to the trading strategies you want it to use and the functions you want it to have. Using the parameters, the Forex EA analyzes different trading opportunities and decides whether or not to invest in them.
1.
The Forex EA does this through a set of questions incorporated into its mathematical model. Using these questions, it makes a decision about the trade.
2.
You can either build your own EA or download one built by someone else. Using the signals of the EA, you can make decisions or choose to act quickly.
3.
When using an EA, you should always try the demo version first. This way, you can check whether the software is suitable for your
forex trading
. You should also do your research beforehand and set up adequate parameters.
How Much Do
Forex EA Robots
Cost?
Prices of Forex Robots vary to a wide extent. You can find systems with costs ranging from $100 up to $1000. There are subscription plans that offer a better advantage as they are updated regularly to ensure members continue with the subscription.
Some of the programs are based on commission percentage. The platform promoting the FX robot takes a cut of the pre-decided commission that you make with every successful trade execution done by the system. For instance, a 10% commission requires you to provide an amount equivalent to the 10% based on the trades performed during a specific span.
Here are some best EA on 2022​
1. Flex EA
The oldest trading result that I found about Flex EA gets back to 2015, so I assume that this product has been around since then.
There are lots of features in the package of this EA that I like including excellent support, private forum for clients, transparent and verified results and stats on Myfxbook, and constant free updates to name a few.
2. Forex Fury
Forex Fury is an incredibly popular robot showing a stable and predictable profit. On the one hand, the robot allows you to make many settings to adjust the trading to the needs of the trader, but on the other hand, it requires not a little knowledge in order to effectively manage it. The robot holds its winning rating at a level above 90%, which in itself is a unique phenomenon in the world of trading robots.
3. News Action Trader
News Action Trader is one of the EAs of LeapFX which is one of the famous
forex robots
developers in the industry and has been around since 2012.
As the name implies, this EA trade on the news events and tries to catch sudden volatile movements generated by the release of important news events.
4. Forex Robotron
Forex Robotron is another example of the success of Forex trading using a fully-automated trading robot. Trading with it shows high and predictable results. The monthly gain is more than 20%. At the same time, the robot requires deep knowledge and understanding of trading processes in order to achieve similar results. That is why it can be difficult for beginners to master working with it.
5. Learn2Trade - Overall Best Forex Robot
Learn2Trade, a London-based trading education company, is one of the leading
forex trading
signal providers in the world. Its signals have a success rate of between 89.54 – 93%. The company provides forex trading signals, online day trading courses, and support to independent financial traders of all kinds.
Lear2Trade emphasize the importance of responsible risk management practices and the satisfaction of its clients. The company offers a 30 day, 100% money-back guarantee should traders feel that their automated system did not help them make any money. The team reports a success rate of 92% for a total of 2,860 active members.
6. Forex Stream 10
Forex Steam 10 is 100% automated. You can pretty much download this forex EA and begin trading straight from the box, so to speak. If you consider yourself to be somewhat inexperienced in the forex trading market, then it's quite easy to optimise and configure this robot. This means you can alter the filters and settings to fit in with your own specific conditions.
7. Binary Strategy Forex EA Robot
Real-life traders and coders created this Binary Strategy Forex EA. As you might have guessed, this forex EA concentrates on the binary options market. It has to be said that the binary options market is particularly prone to swindlers. So if this is a market which interests you then practice caution before commitment. This forex EA provides 2 strategy options which are based on divergence. For learn more about Binary trading and Binary Strategy
click here...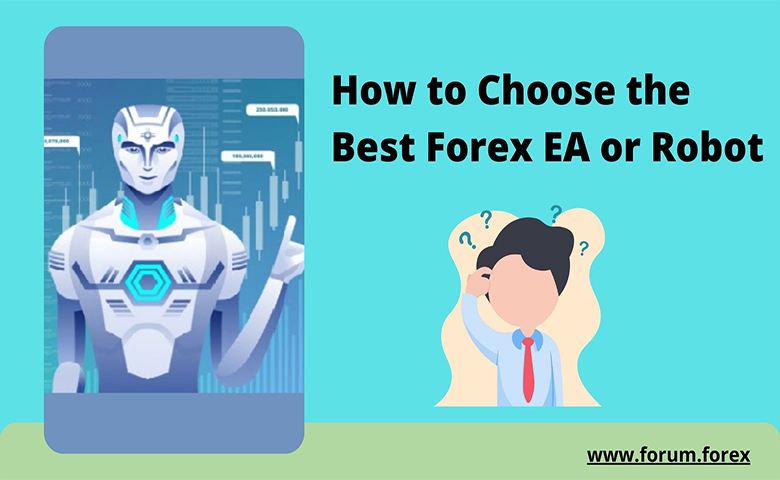 How to Choose the Best Forex EA or Robot​
1. Look for Transparency in Results
As I mentioned early on, this part of Forex is cluttered with scams who try to tamper with the results of their EA even on a third-party website such as Myfxbook, FXBlue, or FXStat.
2. Check out the Reviews of EAs
The condition of the websites reviewing forex EAs is not better than EA sellers' community and they promote whoever that pays them the most.
You can join a
forex forum
for getting real forex EA robots reviews. Because there forex experts share their real experiences with others. Which will be really helpful for you to choose a good forex EAs.
3. Check out Customer Service and Support
Being supported by the creator of forex EAs after your purchase is very important and sometimes vital because something may go wrong and you might not be able to fix it even if you are somehow experienced let alone being fresh to automated trading.
4. Check for Refund Policy
The vendors who are confident about their products provide you with a guaranteed money-back plan and hold on to their promise if you are not satisfied with their service or products.
Make sure to understand the conditions of their refund policy. It's not always like they pay all your money back. Sometimes a refund policy is bound by some conditions.
To learn more about Forex Trading EAs join this
forex forum
.
You can learn more about forex trading at
forum.forex
This is the forex forum for beginners and professional currency market traders. Discuss and share forex trading tactics, currency pairs, tips and forex market data. Analyze forex brokers, leverage and fx signals providers.
Thank You
Last edited by a moderator: