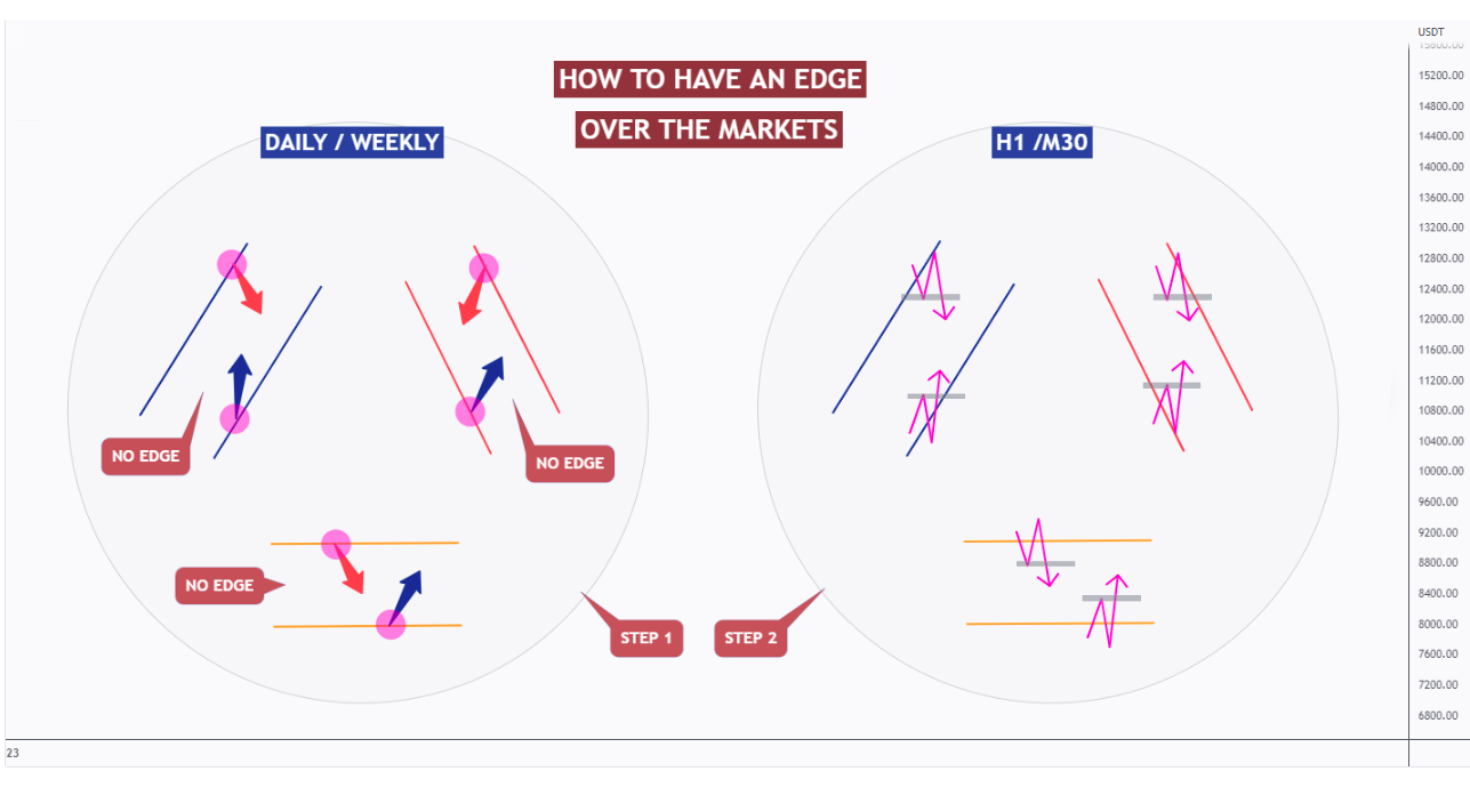 Hello Traders. This is Richard, also known as theSignalyst.

Today I want to share a basic trading plan that you can follow to quantify your trading edge.


Step 1:

To identify the current long-term trend, start with higher timeframes like Daily/Weekly. Is it bullish, bearish, or stuck inside a range?

If the price is sitting in the middle of nowhere, it is a NO-TRADE zone because the price has a 50-50 chance of going up or down. Thus no edge!


Wait until the price approaches the lower or upper bound. then continue to Step 2


Step 2:

No matter how strong a horizontal or non-horizontal support or resistance is, it can still be overcome. Therefore, do not blindly buy/sell as the price approaches a support/resistance level.

Instead, zoom in on smaller timeframes such as H1 and M30 to look for setups.


A fundamental strategy would be to wait for a swing low to be broken below a resistance as a sign that bears are gaining control.

Wait for a swing high to be broken upward around a support for the bulls to take control.

This is the confirmation to enter the trade.

Of course, your second advantage would come from risk management, where you would aim for at least twice as much risk as your indented risk.

But that's a topic for a different post.


Always adhere to your trading plan's entry, risk management, and trade management guidelines.

I hope you find this post's content helpful.


All Strategies Are Good; If Managed Properly!