A successful Forex IB does not deceive people, but rather acts as an advisor, with the only difference being that you earn money on the commissions you receive, and your clients make money on the trades or investments that they make.
'Information is wealth for a Forex IB'
You can never make enough revenue if you do not have clients or followers. For them to stay in your circle and for you to continue attracting new followers, you must stay true to them and be more informative. You have to keep an eye on the markets all day long, take notes on what you see, and stay up to date on the news. You will be expected to keep up with the latest news and be ready to answer any questions about what actions you should take to maximize your profits.
Forex IBs need to be creative in the process of client retention. Keep in mind that the main goal is to provide value and connect with the niche of clients that you are pursuing. Just to get you started, here are a few top techniques:
1. Conduct Webinars/Seminars/Online Events.​
A Forex IB who provides useful training sessions or educational content to prospective clients is much more likely to succeed than those who do not. The fact that more than 80% of traders lose money on the market ensures that any instruction is highly regarded. As soon as people gain the trust of their educators, they are more likely to trust their recommendations, including brokerage houses that they do business with.
2. Make use of Social Media Groups.​
Marketing and sales efforts have been made much easier now, thanks to social media groups on Facebook, WhatsApp, Telegram, and Signal groups. Sharing like-minded content is easier on one page since people with shared interests are all on one page. This is the perfect place for traders to share information about strategies, and news that moves the markets, as well as their personal success stories. This can be a great way for a growing Forex IB to build a brand in front of a large group of people in order to convert clients.
3. Create a business plan for measurable growth.​
As said earlier, anyone can sign up as a referral partner and share referral links for revenue. But if you want to become a successful Forex IB, you need a business plan that lays out your path to success. From the moment you begin working as an introducing broker, you need to write out the steps you will take to achieve your objectives in detail.
To gain access to a large audience of viewers, a visually appealing and professional-looking website, as well as a diverse selection of social media profiles, is crucial.
All publicly accessible websites and social media accounts should include links to the authorized brokerage firm. It is vital to provide new consumers with the kind of information that will entice them.
Ensure that you post content frequently and communicate with potential clients. It is important that you are able to manage and keep up with all social media channels appropriately.
Having determined the channels through which you're going to communicate, the materials you'll provide, and the methods you'll use to draw potential customers' attention, you'll also need to determine how to turn those potential followers into prospective clients.
It is vital to convert potential followers into active clients by offering high-quality content, enhancing interaction, and raising customer service standards.
Make user profiles for each type of trader you hope to attract. By categorizing traders based on the trading technique they use and the level of experience they possess, you can identify the types of traders you want to attract.
Once these parameters have been set, a Forex IB partnership can prove to be a successful income source long-term, with great satisfaction for both you and the clients who benefit from your referrals.
Youngsters In Action​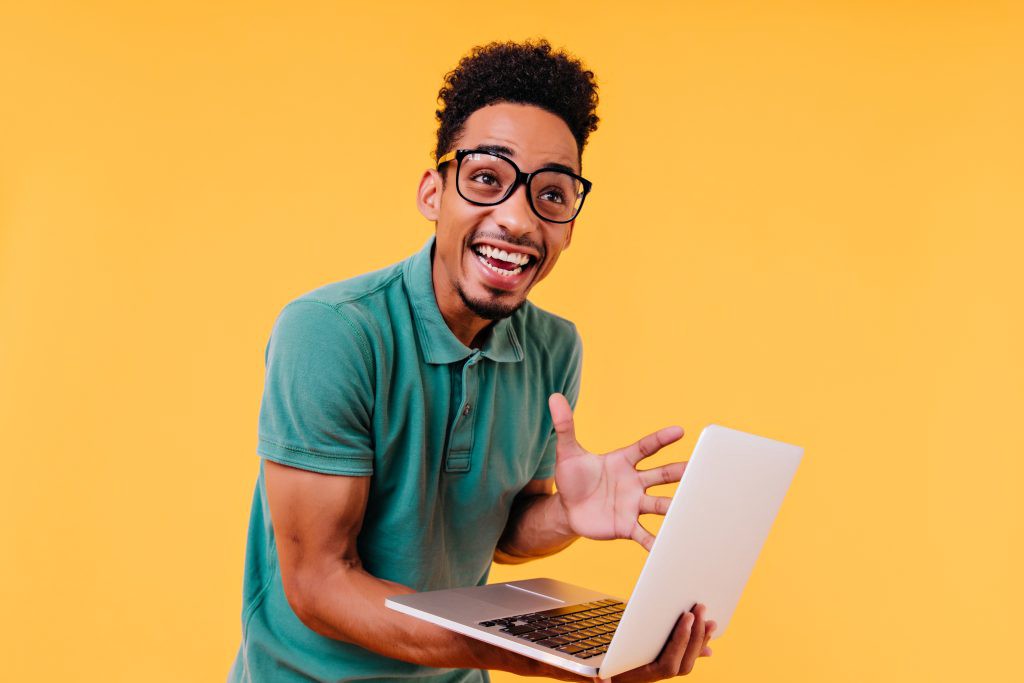 Understanding the importance of money and the necessity of financial independence is becoming more widespread among young people, and perhaps many are already millionaires in the world of Forex trading, and many have begun to earn money online. With the internet dominating the world, young kids have access to a multitude of virtual earning opportunities. The two most commonly used methods of earning revenue in financial sectors are introducers and affiliates.
What's more interesting is that anyone can become a Forex IB and there's no age requirement. While every state and country has age restrictions for employees, they do not apply to the introducing brokers and affiliates. Unlike a traditional job where you become an employee, IB marketing is considered a hobby and does not have the same requirements.
What makes teens so successful?​
Teens are perceived as having better skills as Forex IB than adults. Here are three reasons why they have an edge over the competition.
1. Teens are at the forefront of technology.​
As we progress, young people have always been the first to learn and adopt new technologies. Teens today use groundbreaking apps, videos, and new communication methods. Internet and technology have always been a part of their life since birth. Being accustomed to it, they're more adept at creating websites and profiles on all the latest apps. These are some of the best places to market your referral links.
By incorporating the latest trends into the introducing broker business, they set their offerings apart from the rest. The services appear more desirable because they incorporate the latest trends. Teens and Forex IB naturally go together.
2. Teens are excellent communicators.​
Using the newest apps and keeping up to date with the latest trends, teens also know how to communicate in a unique way. In a world where everyone can go viral on TikTok, teenagers are more likely to present their ideas in ways that are well-accepted on these new social media apps. This commonality makes it more likely that people will buy into what they're offering.
3. Teens are more flexible in their schedules.​
Forex IB business boasts the advantage of being extremely flexible — it can be done anywhere, any time. While many adults have a strict work schedule, they also have additional responsibilities in their free time. Teens are not yet subject to these societal expectations. As a result, they have more time to build a business than anyone else.
Furthermore, since many teens are entering the Forex IB business early on, they have better systems in place to outearn latecomers. As a result of this opportunity, they'll have additional income to invest in other businesses, further building their wealth.
Signing up for the Best Forex IB Program​
Choosing a Forex IB program that's right for you is the first and most important step to achieving success — both in terms of the broker and the commission structure. Forex businesses are increasingly popular as they have proven to work and to be mutually beneficial for both parties. It is still imperative that you partner with a reliable and regulated Forex broker in order to accomplish this. That is where AximTrade differentiates itself from the rest. Here's the
AximTrade Review
for you.
As a representative of your followers and clients, you have the responsibility to verify the trustworthiness and reliability of the Forex broker to partner with. Having found a trustworthy and reliable Forex broker through thorough research, you can now
open forex account
, sign up as a partner, get your partner ID, and start referring prospects.
Create a lucrative Forex IB business with AximTrade​
AximTrade partnership program offers the simplest start-up options. The signup process is very simple, you don't have to pay any upfront investment, and no lengthy integration is needed. Simply apply to become a Forex IB Partner, share your referral link with your clients, and earn profits every day.
AximTrade partners enjoy exclusive benefits, including:
Competitive commissions as high as $20 per lot
Fast and accurate reporting
No limits on commissions
Multiple payment methods and transfer options
Potential for lifetime income
Easy marketing tools to maximize your revenue
Partnership sponsorship programs
Offering a highly advanced MT4 execution and Copytrade platform, the company has achieved regional and global recognition for its competitive trading conditions, low spreads, minimum balances, reduced financial commitment, diverse account types, and lucrative
forex bonuses
. AximTrade offers the highest level of client financial security, Fast & Convenient payment options, and 24/7 Customer support in local languages.
Original Article:
Forex IB: 5 Benefits of becoming an Introducing Broke
r
Disclaimer:
This post is from Aximdaily and it is considered a marketing publication and does not constitute investment advice or research. Its content represents the general views of our editors and does not consider individual readers personal circumstances, investment experience, or current financial situation.
Last edited by a moderator: