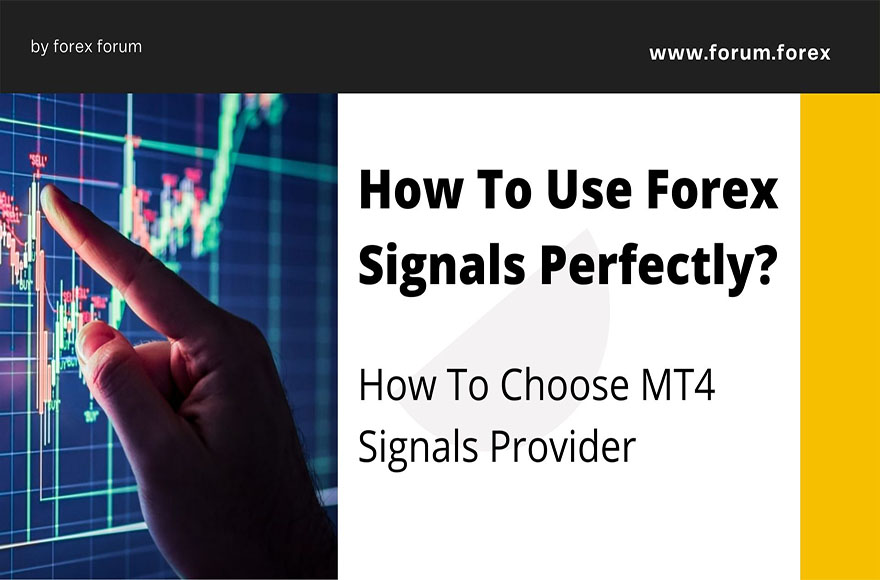 ​
What are Forex Signals?​
Forex signals serve to determine the right forex trading opportunities at the right moment. By its very nature, a Forex signal refers to a trading idea centered around a particular currency pair, which should be implemented at a predefined price and time.
Regardless of your trading expertise, using Forex signals can significantly improve your trading performance. Furthermore, expert traders can utilize Forex signals to expand their profitability scope and experience.
As for novice traders, Forex signals offer advantages as they allow them to make a profit while still gaining knowledge about the world of trading with currencies. Using the signals, traders can also speed up the learning process because it helps them gain full insight about which trading options the signal is built on.
How do forex signals systems work?
There are essentially two kinds of forex signals systems – automated and manual.
Automated forex signals:
Automated signals are created by professional analysts and/or traders in conjunction with code developers, and use algorithms to recommend trade ideas based on historical trends on how the market moves. This type of signals exclusively uses technical indicators to observe and identify trade ideas. While the concept may sound a bit too complex, automated signals systems use several mathematical formulas to discover patterns and send out forex signals when there is a match with parameters their algorithms are programmed to detect.
Manual forex signals:
On the other hand, manual forex trading signals are generated by professional analysts and/or traders who use technical indicators along with fundamental analysis of the markets to identify potential trade recommendations. This includes examining past information about the price and trend in a specific forex pair. Where manual forex signals differ from their automated counterparts is in the next step: analysts who put out such signals also study current news events, also known as fundamental indicators, that could influence price action in the forex pair.
Are
Forex signals
important?
The Forex market is subject to numerous variables and there can be multiple fluctuations in the market each day. While it's normal for the market to be in a constant state of flux, current events can have a huge impact on the value of currency. Breaking political news, economic updates and even natural disasters can cause currencies to rise and fall significantly, so you'll need to keep your finger on the pulse if you want to make successful Forex trades.
By relying on Forex signals, however, you can access the latest information and trading suggestions, so you never need to miss out on a profitable trade again. With expert information at your fingertips, your trading decisions can be influenced by top quality analysis through forum.forex
Different types of Signal Services​
A Forex signal service usually take on the four following forms:
1.
Free or unpaid: these usually use more simple systems and come from a voluntary service. Quite often some signals are avaialble free with your forex broker.
2.
Paid or purchased signals: a provider does the work of analyzing and recommending actions in exchange for a membership fee. The signals data might come from professional technical analysis or automated through algorithms.
3.
Paid or purchased signals generated by cumulative signal systems or sources: a robot or human grabs information all around and synthetize them for the user. The difference with the previous option is that it is not generated by the provider.
4.
Signals from trading software: most trading software have a tab called "signals" or "forex robot". These can be either free or purchased, depending on the platform and the complexity of the signals.
For getting daily new profitable forex trading strategies and signals, you should join this real forex trading forum.
How To Choose MT4 Signals Provider
In most cases, this kind of copy trading is an extremely simple process. You just go to the website of the platform you've chosen (in this case, MT4) and browse the signals provided by traders. When you've chosen the signal provider you want to follow, you just subscribe to that user — thereby gaining access to their transactions.
However, while subscribing to a trader's signal is easy in practical terms — you still need to choose the right traders to follow. And that means looking at all the relevant information on them, resulting in an informed opinion.
You want to know the reliability of any signal provider — in other words, the risk accompanying their usual trading signals. It's also important to see what kind of experience and reputation they have; you can surmise that from their activity time, current balance, number of subscribers, initial deposit, and of course, their overall profit.
Who Creates MT4 Signals?​
Behind each signal, there is a provider – usually a professional trader. Some traders create signals manually by utilizing technical or fundamental analysis. Many others have algorithmic trading systems that do it for them.
Algorithmic trading means using a program (a bot) to identify trading opportunities based on a set of rules (strategy). The bot will monitor Forex trading indicators and suggest (or place) a trade when market conditions match the requirements.
MT4 features over 3,000 signal providers on its website. Their profiles clearly show if they rely on algo trading (note the '100%' and '0%' values).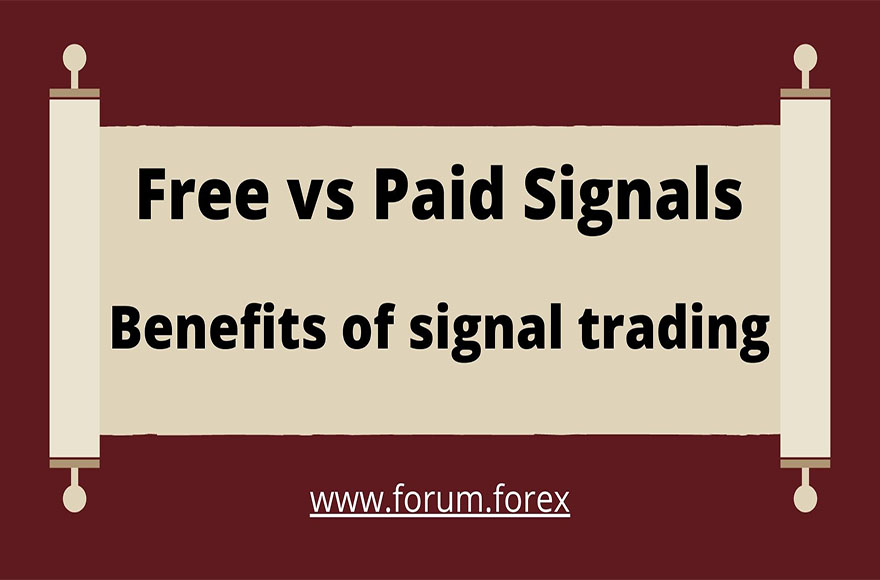 Free vs Paid Signals
Understandably, free forex trading signals will typically be a less valuable service than paid signals. This is because the provider will be dedicating time and resources to find and supply trade opportunities, so it's to be expected that they will charge a fee for these signals. Although some providers will offer 'free' signals, they often come with strings attached.
The most common thing to note with free signals is that they tend not to be as comprehensive or high-quality as paid signals. Some free signals providers will purposely leave out important information (such as the take-profit level) to entice users to pay for the full service. Other free signals providers will supply trade opportunities at no cost – but you have to sign up with their partnered broker.
Benefits of signal trading
Trading with signals can significantly improve a trader's trading strategy as it reduces assumptions and probabilities. They are also time-efficient. Irrespective of one's trading experience, all traders get to increase their success potential and sharpen their skills when using forex signals.
Beginner traders that are just starting out with a forex broker, can use forex trading signals to enhance their learning process and potentially generate some revenue while still learning to trade. They should be careful though so as to correctly interpret the metrics provided by the signals and use them to their advantage.
You can learn more about forex trading profitable tips, signals and daily latest currency trading analysis at
forum.forex
Thank You
For learn more watch our videos


Last edited: