This month begins from loss.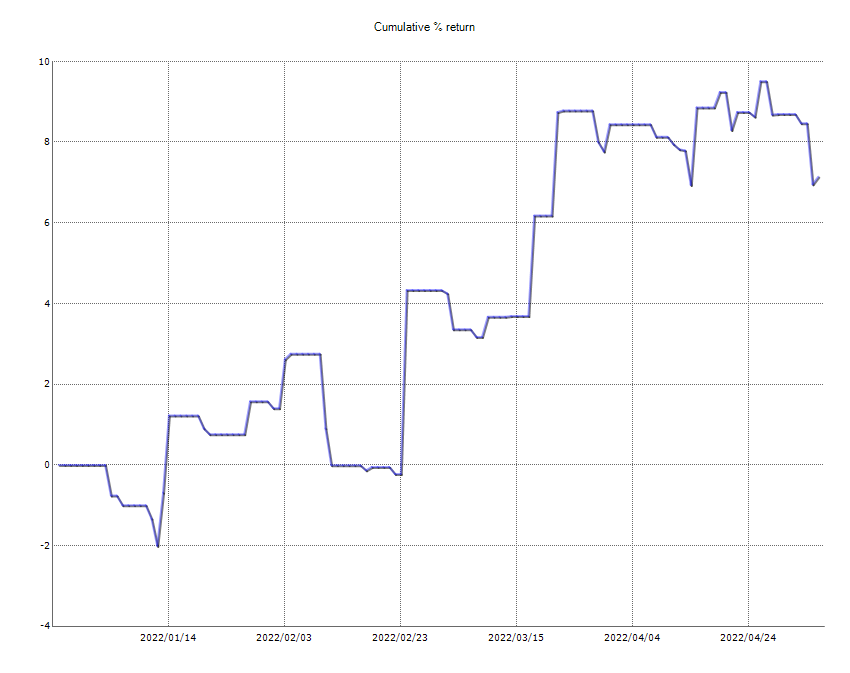 The portfolio of strategies executed 105 transactions, so I would like to show, why trading by portfolio strategies is very good solution. One of my strategy is in drawdown from 02.01.2022, I made a simulation, what happens if you choose one strategy and this strategy will be in drawdown begins from live trading.
Simulation setups
Backtest period: 2005.01.01 - 2022.05.06
Initial capital: 4500 USD
Lot size: 0.09
Max DD: 522.63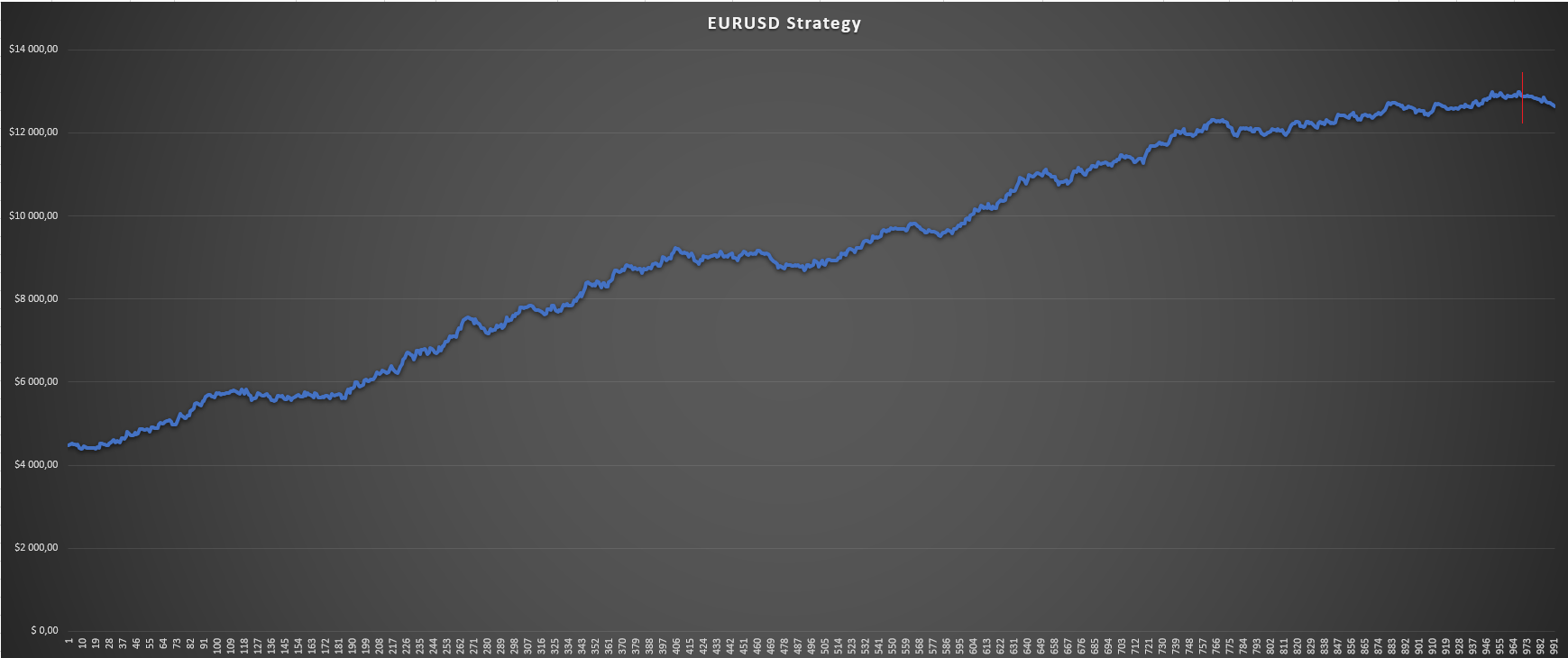 Red vertical line on picture show date when original strategy start live trading. As you can see, you can be in drawdown by several months instead of profit, if you are to use one strategy.