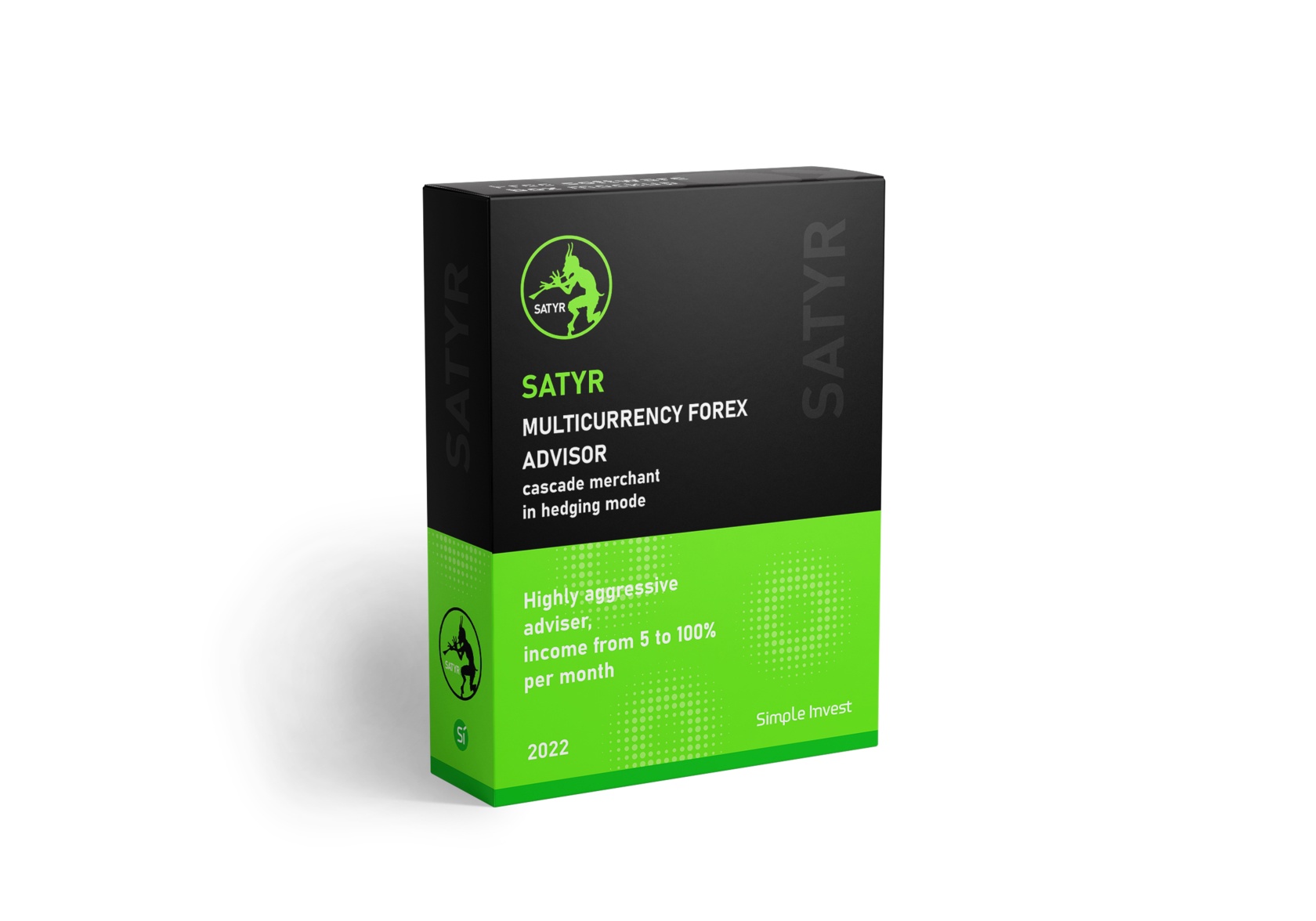 SATYR
- this is an Expert Advisor for MetaTrader 4 that trades on the m15 timeframe in cascades of orders in hedging mode. The EA trades in both directions, which allows you to keep the margin at a stable level. Closing of transactions occurs when the conditions for the percentage of income come.
By default, the Expert Advisor is multi-currency and can trade on all major pairs.
The profitability of the algorithm depends on the selected settings and currency pairs.
The most popular set - Monstroset trades on the EURGBP pair.
Since this pair is trendy and has long flat sections, the yield can vary from 11.5% to 90% per month, which allows you to receive a stable high income.
+653.7% to the deposit! Having invested $1000, you would have already had $6537 in your account for 8 months of a difficult 2022.
Monitoring on MyFxBook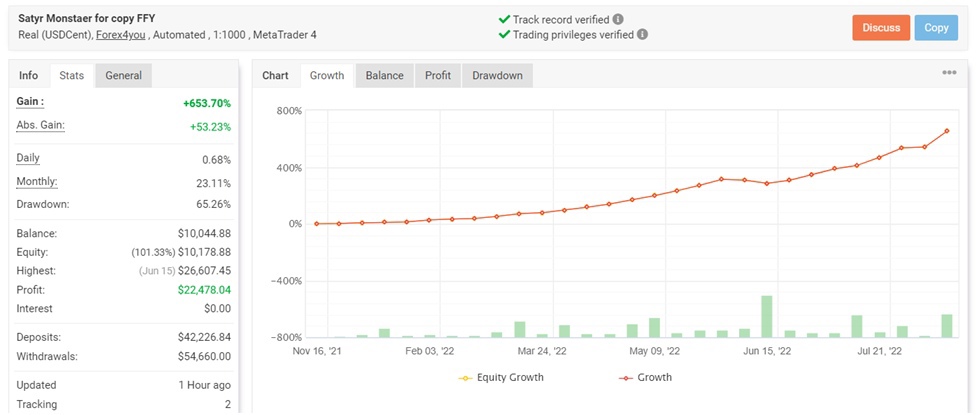 Minimum deposit:
Minimum deposit for cent accounts: $100 (lot 0.01)
Minimum deposit for dollar accounts: $10,000 (lot 0.1)
More information:
SATYR is a unique cascade Expert Advisor for MT4
The robot places orders with a cascade of locked orders and after determining the trend begins to move in counterbalance.
Rare trades and varnishing allows the Expert Advisor to keep low equity drawdowns and margin, which means it reduces risks.
A near-zero drawdown allows you to close transactions with a microplus and exit the market very quickly.
The cost starts from $20. Read more on the website
si-group.store/en