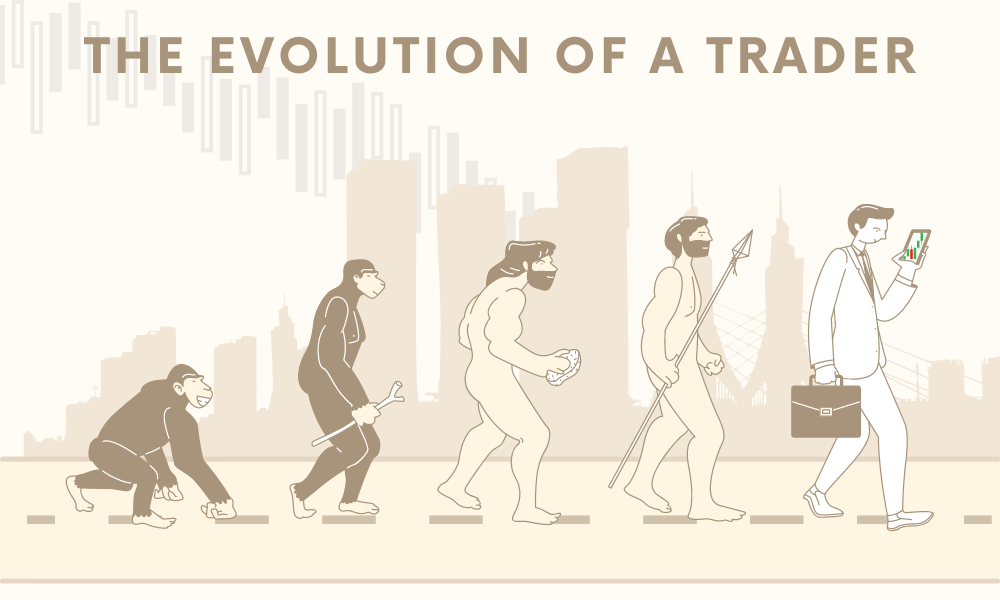 Hello, Traders
This informative piece will cover the first three levels of a trader's development.
Stage 1 - Unprofitable trader
Common traits of the unsuccessful trader include:
- There is a complete lack of trading acumen
After finishing a beginner's course, such as the one offered on the babypips website, most users go straight to opening a live account.
They believe that their newly acquired skills and knowledge are sufficient to begin trading, but they are soon met with the harsh truth.
-having no concrete trading for making trades
Obviously, they lack a trading strategy due to their lack of experience. When life is this easy, why the heck do we need it?!
Basically, everything they do in the market is a guess. A lot of the time, they just open the spots at random and go with their gut.
Due to insufficient risk management and mitigation
The unprofitable trader does not consider risk management 99 percent of the time. All consideration of position size, stop location, and target selection is disregarded.
Small wins and big losses, with equity on a downward trend, describe the trading performance of losing traders.
Stage 2 - Boom and bust trader
After a period of 1-2 years of losing trades, traders typically enter the boom-and-bust phase. At a certain point, trendless equity is created when winning trades begin to compensate for losing trades.
There are a few constants among such traders:
- Unrefined trading plan
After a period of prolonged loss, traders begin to see the value of having a strategy in place.
As they commit to the plan, they see improvements in their trading results.
A trading plan, however, should be fine-tuned and updated often. It takes a trader several years of experience before they can begin to see any net gains.
- Confidence issues
Following a trading system requires a high degree of self-assurance.
Every trading strategy, no matter how well thought out, will inevitably fail periodically. Having faith in such a system is essential for sticking with it and moving forward.
belief that the strategy will eventually succeed again after experiencing a losing streak.
After trading using that strategy for a long time, you can earn the trust of your clients.

Stage 3 - Profitable trader
Indeed, that is where all roads end up.
After years of negative equity trends, the trading seems to be turning around. Once profitable trades begin to outnumber unsuccessful ones, a trader's trading account will steadily increase.
A successful trader has rigid self-control, unshakeable self-assurance, and unwavering reliability.
He is well-versed in the goods, dates, and motivations behind his transactions. He has honed his trading plan to perfection and has learned to master his emotions.
The man is a walking encyclopedia, forever expanding his strategy and refining his tactics.
If you are familiar with the three tiers of a trader's development, you will be able to readily determine which tier you presently occupy. That will aid in determining what has to be prioritized in order to go to the next level.
To what degree have you progressed so far?
Please use the comments box to ask me whatever you'd like.❤