Leverage in forex trading refers to the ability to control a large amount of currency with a small amount of investment capital. Essentially, it means that traders can borrow funds from their broker to open larger positions than their capital would allow.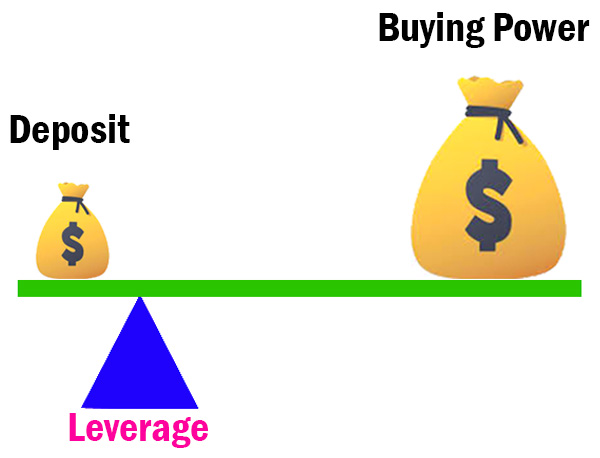 ​
For example, if a trader has $1,000 in their account and a leverage ratio of 1:100, they would have access to $100,000 in trading funds. This means that if they were to trade with a lot size of 1 standard lot (which is equivalent to 100,000 currency units), they would only need to put up $1,000 of their own capital, and the broker would provide the remaining $99,000.

The use of leverage can greatly amplify both profits and losses in forex trading. While it can lead to large gains if a trade goes in the trader's favor, it can also lead to large losses if the trade moves against them. Therefore, it is important for traders to use leverage responsibly and to have a clear understanding of the risks involved.

Most brokers offer various levels of leverage, typically ranging from 1:10 to 1:500 or higher. The higher the leverage ratio, the more trading funds a trader can access with a smaller initial investment. However, higher leverage also means higher risk, and traders need to ensure they have adequate risk management strategies in place to protect their capital.

It is worth noting that some countries have regulatory limits on the maximum leverage that brokers can offer to their clients. For example, in the United States, the maximum leverage allowed for forex trading is 1:50.

Leverage in forex trading allows traders to control larger positions than their capital would otherwise allow, but it also comes with increased risk. Traders should use leverage responsibly and have a clear understanding of the risks involved before using it in their trading strategy.