Forex Trading Trend Indicators Explain, By Forex Forum​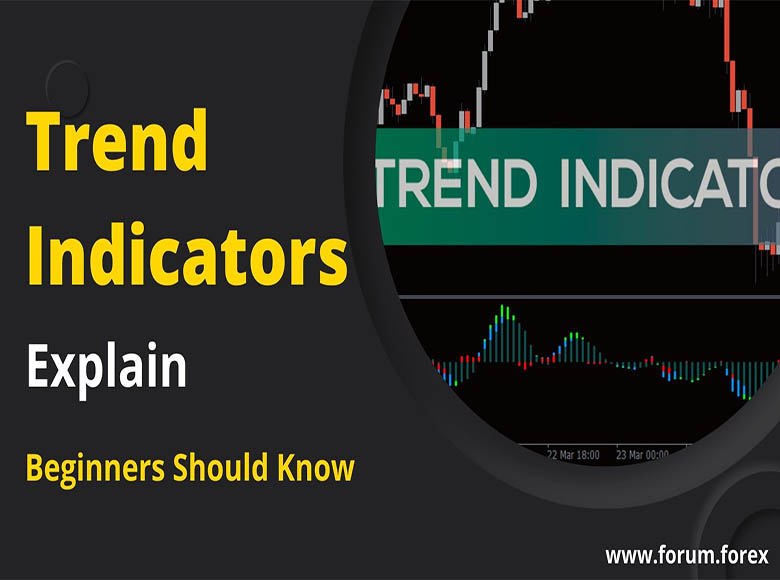 ​
What are the indicators?​
Indicators are a set of tools applied to a trading chart that help make the market more clear.
For example, they can confirm if the market is trending or if the market is ranging.
Indicators can also provide specific market information such as when an asset is overbought or oversold in a range, and due for a reversal.
Once an investor selects which securities to buy, how do they decide a good price to enter into a trade at? One of the simpler ways to make a more informed decision regarding when to buy or sell a stock involves using trend indicators.
Trend indicators give investors a sense about which direction the market has moved and for how long it has been heading that way. Trend analyses aim to anticipate futures based on previous patterns in buying, selling, and pricing over time.
What Is Trend Indicators?​
Trend indicators are used for detecting trends in financial markets. Indicators of these group are inefficient in periods of flat. Trend indicators point to the price movement direction.
The trend is an essential aspect of trading which helps traders to read the market's directional movement better so that they can use their trading strategy at the right moment. In this article, we will explore the top 6 trend strength indicators that help traders to understand trend structure in particular. But for learn details about forex trading trend indicator you should join a
forex forum
. Because, inside a forex forum, forex experts share their valuable tips and ideas. Which will be more helpful for beginners.
First, you need to know how trend indicator works?​
Trend indicators are designed to identify and follow the trend of a currency pair. Traders earn whaling sums of money on trending markets. That's why it's necessary for you to distinguish between situations when a currency pair is trending and when prices are consolidating. The main purpose of trend indicators is not to find the exact entry/exit points, but to show the direction of trade – buy or sell.
Here Are The All Type Of Trend Indicators:

Moving Average - Closing Price
Moving average
Two Moving Averages
Three Moving Averages
Moving Average Oscillator
MACD
MACD Histogram
TRIX Indicator
Smoothed Rate of Change
Moving Average - Overbought / Oversold
Price Envelope
Bollinger Bands
Directional Movement
Directional Movement System
Stop and Reverse System
Closing price compared to Moving Average
Commodity Channel Index
Detrended Price Oscillator
Price Averages
Median Price
Typical Price
Weighted Close
Price Comparison
Price Comparison
Price Ratio
Price Differential
But today we will discuss about the top 6 trend indicators:
Here are the top 6 trend indicators explain:​
1. Moving Averages
A "moving average" (aka MA) is defined as the mean of time series data. In finance, this technical trading term means the average price of a security (aka a monetary instrument, like stocks, with monetary value)—as calculated over a certain timeframe.
When prices begin trading above a moving average, this can sometimes be seen as a bullish signal, but doesn't always produce reliable returns over time. A much stronger signal comes when two moving averages of different time lengths cross paths.
When a shorter-time-frame moving average crosses above a longer-time-frame moving average, the move is referred to as a "golden cross." The general consensus among traders is that the most significant golden cross involves the 50-day MA moving above the 200-day MA. Put another way, it's when a security's short-term average is heading above it's long-term valuation average. For learn more about Moving Average indicators
visit here...
2. Price Action
The second trend indicator we will be looking at is price action. Price action refers to the careful reading of the current market structure, momentum, monumental trends, and sentiment. These three factors combined can be used to identify the potential in various trade opportunities.
Price action is considered to be one of the most valuable types of trend indicators. The reason for this is all three of these factors provide precious insight into the trade market, including where losing trades 'puke,'; where traders are placing their stops, and where new traders will enter the market.
3. The Parabolic SAR
Parabolic SAR (Stop and Reverse) is another handy trend indicator. Depending on the settings, PSAR is ideal to identify short term trends. It is easy on eyes and simply plots a dot above or below the high or the low in price.
The Parabolic SAR calculates its values using variables such as acceleration factor and extreme price. It is a forex indicator that is very useful to measure the short-term trends and the changes in these trends. FX traders can use the PSAR for entry or exit of a trade.
4. Average Directional Index (ADX)
ADX (Average Directional Movement Index) is one of the most popular trend strength indicators, developed by Welles Wilder. It is an average of expanding price range values. However, the trader often uses it to measure the overall trend strength. But it does not provide information about the direction. It gives the positive and negative directions of trend strength using the DMI + and DMI -.
5. True Strength Index (TSI)
Developed by William Blau, the True Strength Index (TSI) is a momentum oscillator. It is used to smooth price changes. It captures the ebb and flow of price action and filters out noise.
To smooth price changes, TSI uses three parts, the double smoothed price change, the double smoothed absolute price change, and the TSI formula. First, it calculates the price change in 25-period EMA. Next, it calculates the previous output price change in 13-period EMA for double smoothing. Last, it calculates the TSI value by plugging the double-smoothed price change into the TSI formula.
6. Trendline
A trendline is a unique tool indicator tool that you can draw on your trending charts. A trendline will help you more accurately identify the direction and strength of a trend, but only if you are using it in the right way.
Trendlines need to be done accurately to be a helpful reflection of overall trend direction and strength. The 3 steps you need to take to draw a proper trendline are:
• First, look for at least two swing points, whether they are a higher low or lower high
• Next, connect these swing points using a trendline
• Make sure to get in as many "touches" as possible on the trendline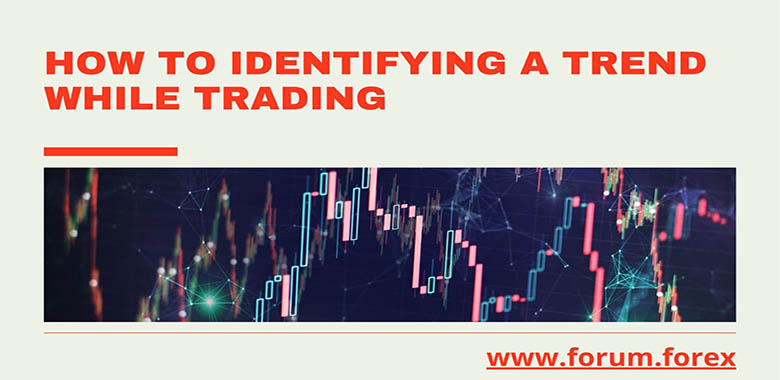 Identifying a Trend
The easiest way to identify trends is by watching the raw price action of an asset. Price action (technical) traders believe that the information provided by candlesticks is sufficient to decipher the market. After all, they say 'candles exhaust themselves to give light to men'. You can identify an uptrend when the asset's price is consistently making higher highs and higher lows, while a downtrend occurs when the price is making lower lows and lower highs. The trend is sideways or horizontal when the price oscillates between fixed levels of support (the bottom-most border) and resistance (the upper). Different trends have different characteristics in terms of direction, speed, or momentum.
Trends of different nature can co-exist together, and do not have to contradict themselves. This means that it is possible to have trends within trends. There is no single correct trend of any underlying asset unless it is viewed in the context of a defined timescale. It is possible for a daily chart of an underlying asset to show that the trend is rising, but when you zoom in to smaller timeframes, such as hourly or 30-minute charts, the trend may be seen as falling.
Which Trend Indicator Should You Use?
The above-mentioned trend indicators are identified using the different methods used in identifying the trend. FX traders often make the mistake of using redundant indicators only because they look visually different.
As with all technical indicators, there is no single indicator that will give you the best results. It is up to you as a trader to try out the different trend indicators to understand what suits your trading style best.
Moreover, You can learn more about forex trading at
forum.forex
This is the forex forum for beginners and professional currency market traders. Discuss and share forex trading tactics, currency pairs, tips and forex market data. Analyze forex brokers, leverage and fx signals providers.
Thank You
For learn more about forex trading strategies, you can visit this
forex forum
, Or watch this video.
Last edited: