Simple steps to identify a change in Forex trend​
Mark the swing high and swing low on your charts to determine the current trend.
Once a swing low of an uptrend is broken or a swing high of a downtrend is broken, the direction of the forex trend will change.
A trend change can be easily identified, but it is surprising how many traders get trapped on the wrong side because they don't understand the concept.
A forex trend indicator is best determined by examining price and observing a change in market structure, as shown in the image below.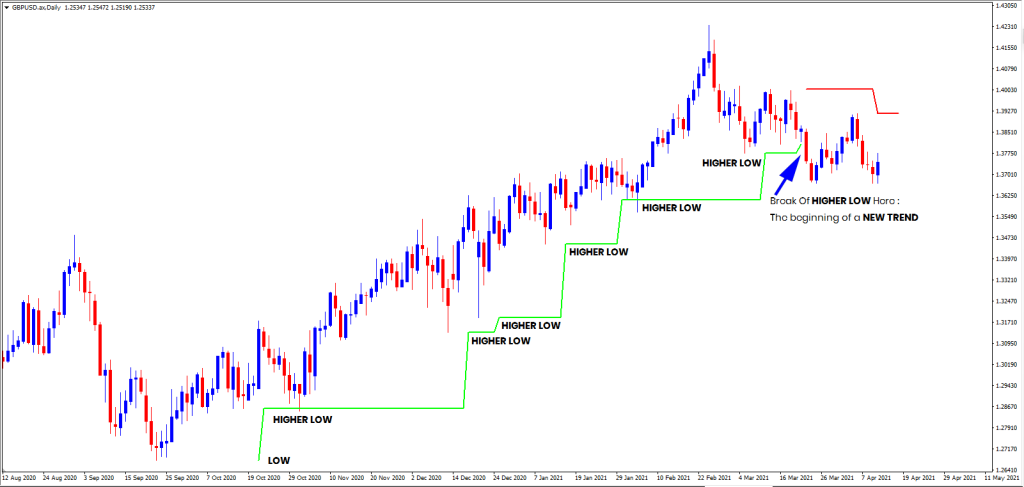 The easiest way to find a new trend is to find a trend that breaks a lower high. Depending on your trading preference, you can do this in any time frame. See how lower highs are ramping up into a trend direction change in the image above.
Understanding the key principles and applying them to a demo trading account is the best way to learn forex trading technical analysis. Another method to learn is to copy professional traders until you are confident enough to trade on your own. In copy trading, a trader copies the positions of a professional trader, either automatically or manually. Learn more on how to Copy Trade with AximTrade.