EURJPY today's price is 145.463 based MT4 terminal platform FXOpen. The price-formed bulls candle yesterday tries to reach the middle band line.
In the daily timeframe, the EURJPY price now moves above MA 14 near the middle band line. There is an uptrend pattern in weak movement figured by the candlestick pattern. The price formed a higher high and higher low on last week. Bollinger band drawing to flat indicating the price move on sideways range market. The resistance level at roughly 148.078 near the upper band line. While the support zone at roughly 143.247 near the lower band line. RSI indicator shows level 52 indicating the price moved above the uptrend level.
Go to the hourly timeframe for short-term analysis, EURJPY price now moves near the upper band line above MA 14 and middle band line indicating an uptrend market. Bollinger band drawing to expand which means there is increasing volatility. While the lower band shows the level price as support at roughly 144.182 and resistance at 145.806. While RSI indicator shows level 60 indicating an uptrend below the overbought zone level.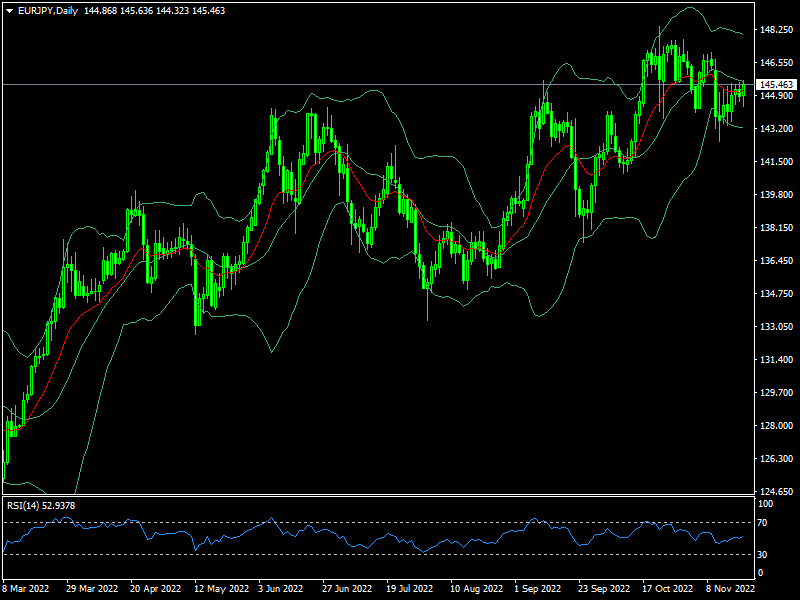 FXO Markets Ltd Disclaimer: CFDs are complex instruments and come with a high risk of losing your money.