EURJPY today's price is 141.848 based on MT4 terminal platform FXOpen. The price formed a bull's candle yesterday.
In the daily timeframe, we can see EURJPY now move near the line of MA 50. The MA line still works as the first resistance of this pair. The price is now still below the MA line and the indicator shows a downtrend line. While Bollinger's band draws to narrow indicating lower volatility. In two days the price moved between the middle and upper band line. While the RSI indicator shows level 53 which means the price is above the uptrend zone level.
Go to the H1 timeframe, EURJPY now moves above MA 50 near the upper band line, and the price tries to shift up to reach the upper band line. Here we can see Bollinger band draws to expand giving an indication of a bullish market. The price success crossing MA from the bottom to the top line indicates a reversal signal. While an RSI value of 60 shows the price still above the uptrend zone level near the overbought zone level.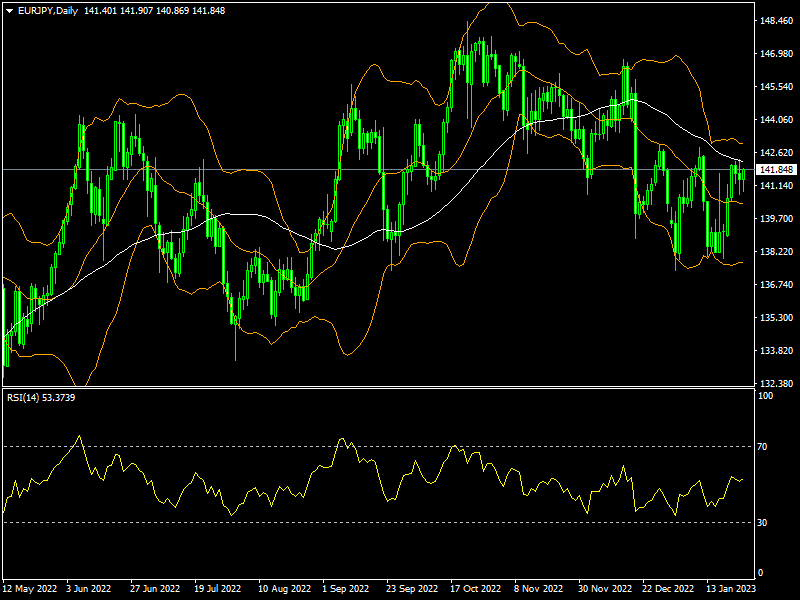 FXO Markets Ltd Disclaimer: CFDs are complex instruments and come with a high risk of losing your money.