EURJPY today's price is 157.697 based MT4 terminal FXOpen. EURJPY formed long bullish candle on Friday.
EURJPY in the daily timeframe, now still traded below uppper band and above middle band line.Last week the price move higher high and cross middle band line from low 155.583 to high 158.040. The Bollinger band draws flattening indicating the market in the sideways, the possible resistance based upper band at roughly 158.750 and support 153.700. Here we can see the MA 50 shows ascending line which means gives uptrend signal, meanwhile the RSI shows level 54 which means the prices above uptrend zone level.
In the hourly timeframe, EURJPY move above middle band line below upper band line, here the Bollinger band draws wide range indicating high volatility market. However, in last hours in this timeframe, the price consolidated after strong rally. The MA 50 shows flat indicating sideways market meanwhile the RSI shows level 66 which means the prices above uptrend zone level.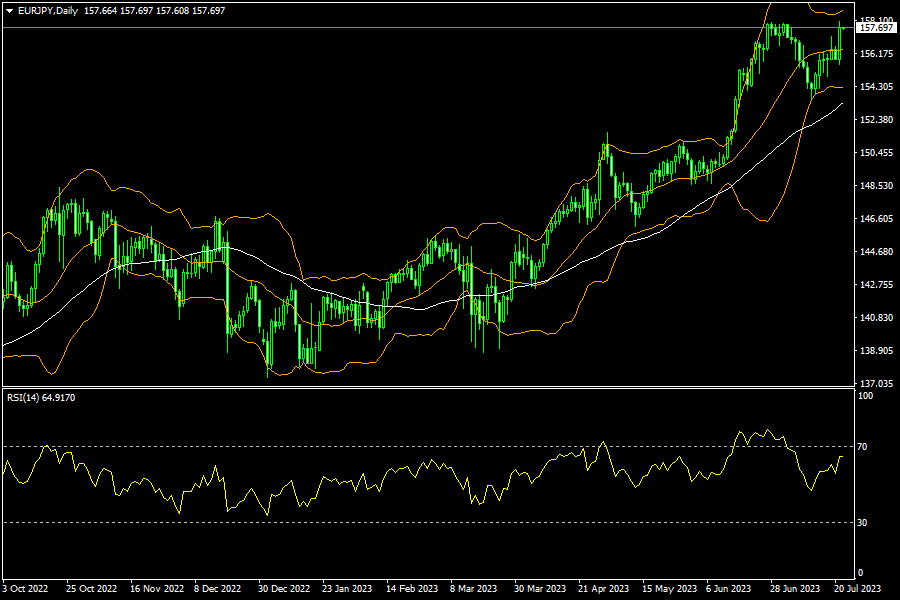 Disclaimer: CFDs are complex instruments and come with a high risk of losing your money.