EURJPY today's price is 158.047 on MT4 terminal FXOpen. Last week the pair formed bearish candle with smallat bottom candle.
EURJPY eventually break low after consolidated in the trading range near upper band line. The pair fail to continue rising in last week trading.
In the daily timeframe now the EURJPY moved above middle band line below upper band line. Here the dynamic support based middle band at roughly 157.086 and next support near lower band at roughly 153.931. The MA 50 still draws ascending line in this timeframe indicating uptrend market. And the RSI level shows 56 which means the pair above uptrend zone level.
IN the hourly timeframe, EURJPY moved near middle band line and tries to reached upper band line near 158.381. Here the Bollinger band draws descending indicating downtrend market, the MA 50 also draws descending line indicating downtrend market. Meanwhile the RSI level shows 47 which means the prices below downtrend zone level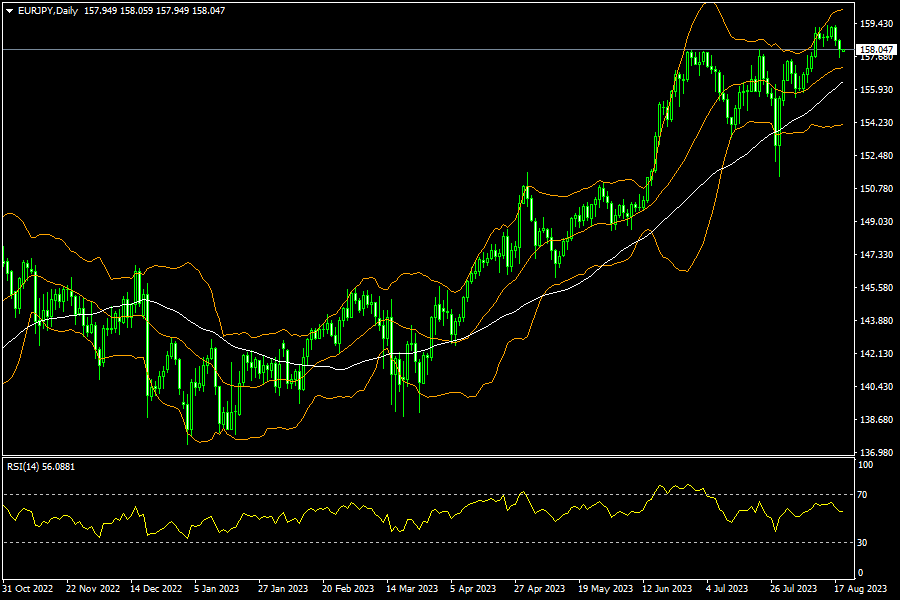 Disclaimer: CFDs are complex instruments and come with a high risk of losing your money.