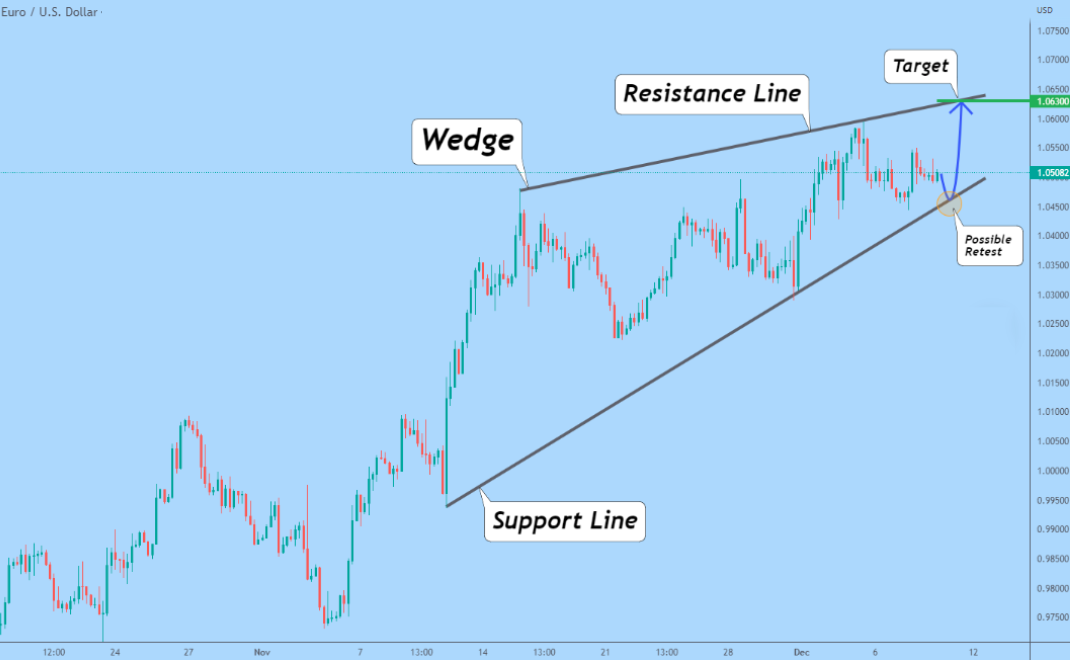 Hello my friends, today I want to talk to you about EUR/USD

The Euro has formed an ascending wedge and traded inside.

The price is now trading close to the support line and can go down and test it.

After a possible retest, the price can bounce back and rise.

I expect that the price can start to rise and reach the resistance line where I have set our goal at a level 1.0630

After reaching the goal, the price can turn its movement.

Therefore, as soon as the market situation changes, I will update this idea for you.

I expect such a scenario.

This is an article not financial advice, always do your own research.

If you still have questions, you can write it in the comments below and I will answer them.

And please don't forget to support this idea with your like and comment, thanks.