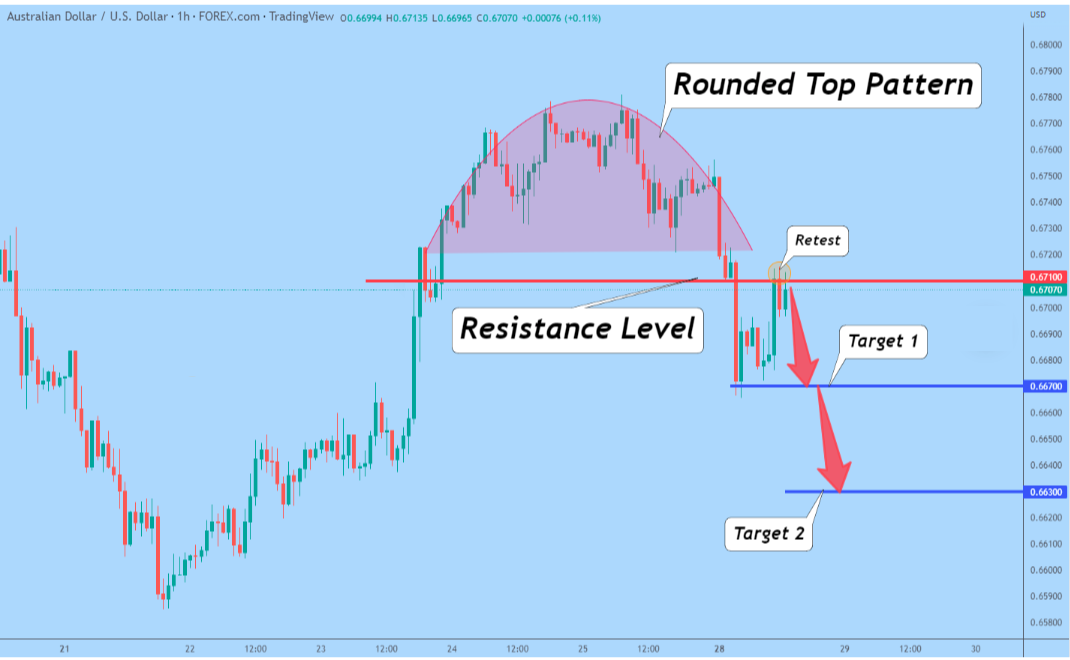 Hello my friends, today I want to talk to you about AUD/USD .
Price for a long time formed a rounded top pattern, after which it begin to decline and broke the support level, which became the resistance level.
Now we see how the price has rise and is testing the resistance level.
The price is now trading close to the resistance level but can continue to fall.
I expect the price to continue to fall to a level 0.6630.
I set 2 goals.1st goal, and set at the level 0.6650, 2nd goal I set at the level 0.6630.
I expect such a scenario.
This is an article, not financial advice, always do your own research.
If you still have questions, you can write it in the comments below and I will answer them.
And please don't forget to support this idea with your likes and comments, thanks.