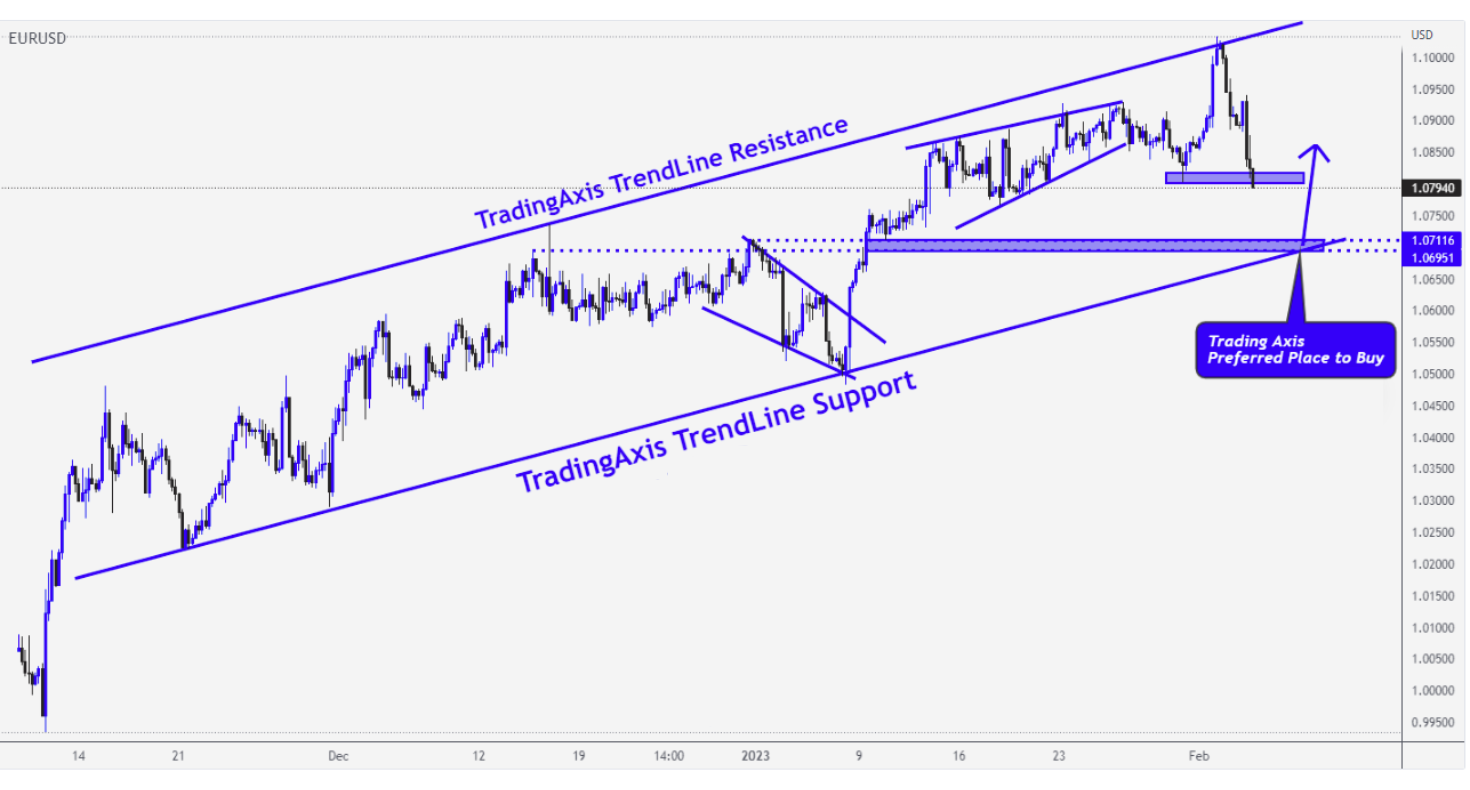 Hi traders, today we will have a look at #EURUSD

Building up on my previous idea on the EURUSD , you can see the market broke its structure support level and 4h structure support zone after the wild surprise from the NFP report.

Now the EURUSD is moving lower and it wanted to test a lower support level and strong support zone near the key market level of 1.07000, which will be a very good level to look for a buy entry.

Since the trend is to the upside we are looking for a trend continuation pattern like a double bottom at trend line support near the structure support zone for example

if the market keeps on falling and breaks support, then this idea is not valid anymore, and there is another spot to also look for a buy but I will post it in another post, stay tuned

Thanks for your continued support!