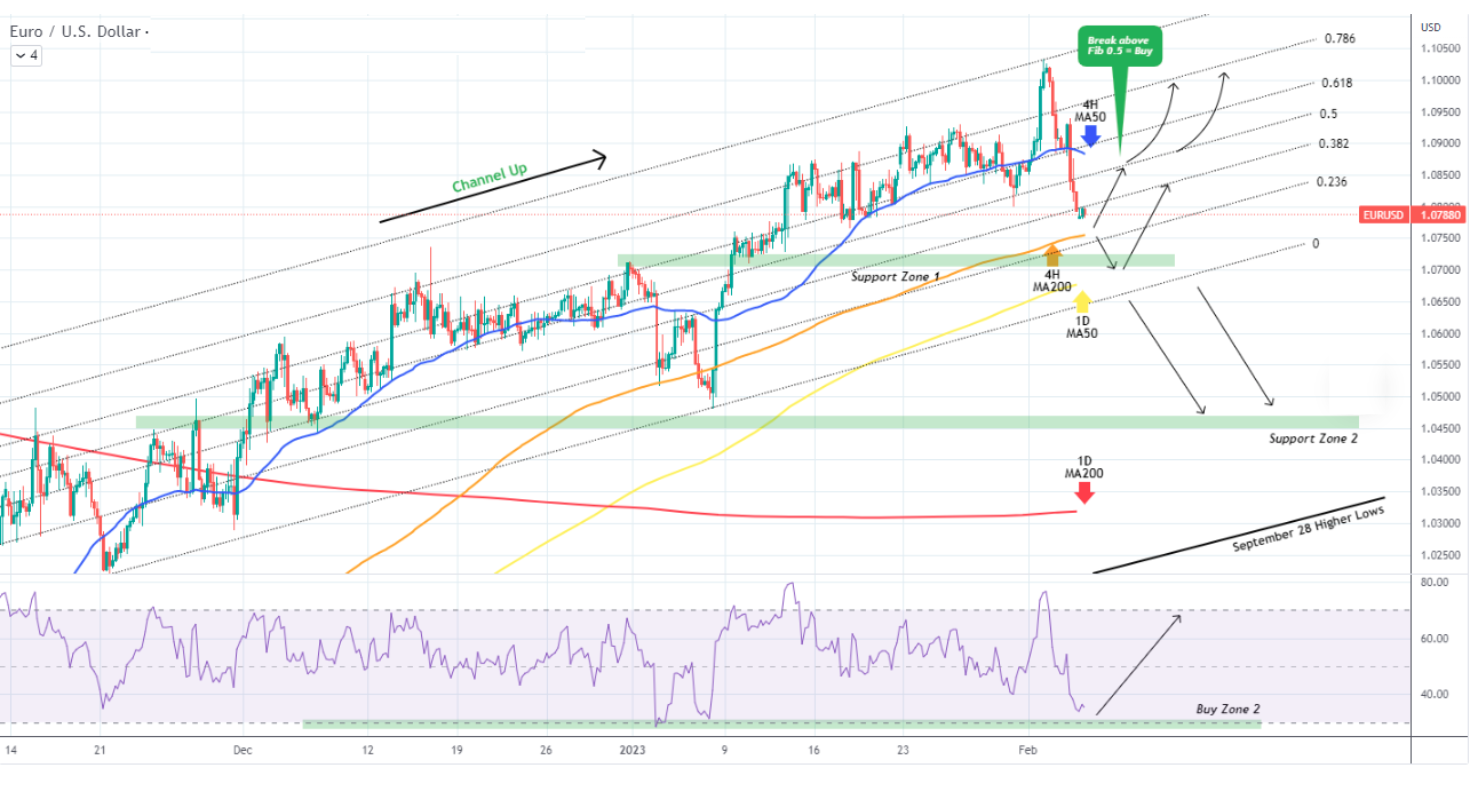 The EURUSD pair has suffered a more than -2% decline in the past two days following the NFP report on Friday. The price broke below the 4H MA50 (blue trend-line) and is marginally above the 4H MA200 ( orange trend-line). This level hasn't been reached in a month (January 06). The majojor Support of this long-term uptrend however is the 1D MA50 (yellow trend-line), which has been untouched since November 04 2022.

The long-term pattern is a Channel Up and the Fibonacci retracement levels help at identifying Support/ Resistance levels. Our strategy is to sell below the 4H MA200 and target the 1D MA50 - Support Zone 1 Cluster on the short-term. Sell extension only if the price breaks below the Channel Up and target Support Zone 2.

As long as the 4H MA200 holds, a short-term rebound may be materialized towards the 4H MA50. However we are willing to buy only above the 0.5 Fibonacci retracement level, targeting the 0.786 Fibonacci.

Please LIKE 👍, FOLLOW ✅, SHARE 🙌 and COMMENT ✍ if you enjoy this idea! Also share your ideas and charts in the comments section below!