FXOpen TickTrader

- Catch ZERO Spreads Contest - Season 5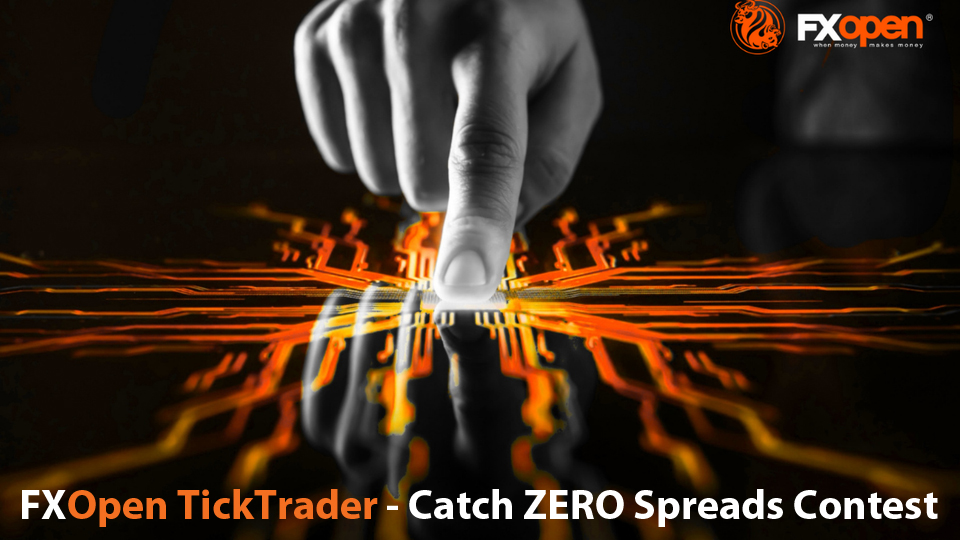 FX

Open

is happy to announce

FXOpen TickTrader - Catch ZERO Spreads Contest - Season 5



About FXOpen TickTrader - Catch ZERO Spreads Contest - Season 5

Dear Forex traders,

TickTrader

is a brand-new trading platform, which allows clients to trade five of the most popular asset classes — Forex, Stocks, Commodities, Indices, and Cryptocurrencies via one Trading account.

A special trading account, TickTrader ECN, has been designed for trading using TickTrader platform.

You have to

Catch ZERO Spreads Screenshot

and Submit as a Contest Entry.

Prizes

There are

8 main prizes

in the competition, making a total of

US$190

:

•

1st place

–

US$60

•

2nd place

–

US$40

•

3rd place

–

US$25

•

4th place

–

US$20

•

5th place

–

US$15

•

6th place

–

US$10

•

7th place

–

US$10

•

8th place

–

US$10





How to Participate in the FXOpen TickTrader - Catch ZERO Spreads Contest
All the members of the FXOpen forum are Eligible to take part in the contest.
If you do not have a FXOpen forum account you can create new forum account by Signup
The contest will run from February, 01st, 2023 till February, 28th, 2023.
If you want to take part in the contest you need to post an Entry into the Contest Thread during this time.
The contest is open to clients of FXOpen International (FXOpen Markets Limited).
Kind Regards,
FXOpen Forum Administration
#fxopen #ticktrader #zerospreads #catchzerospreads #negativespreads