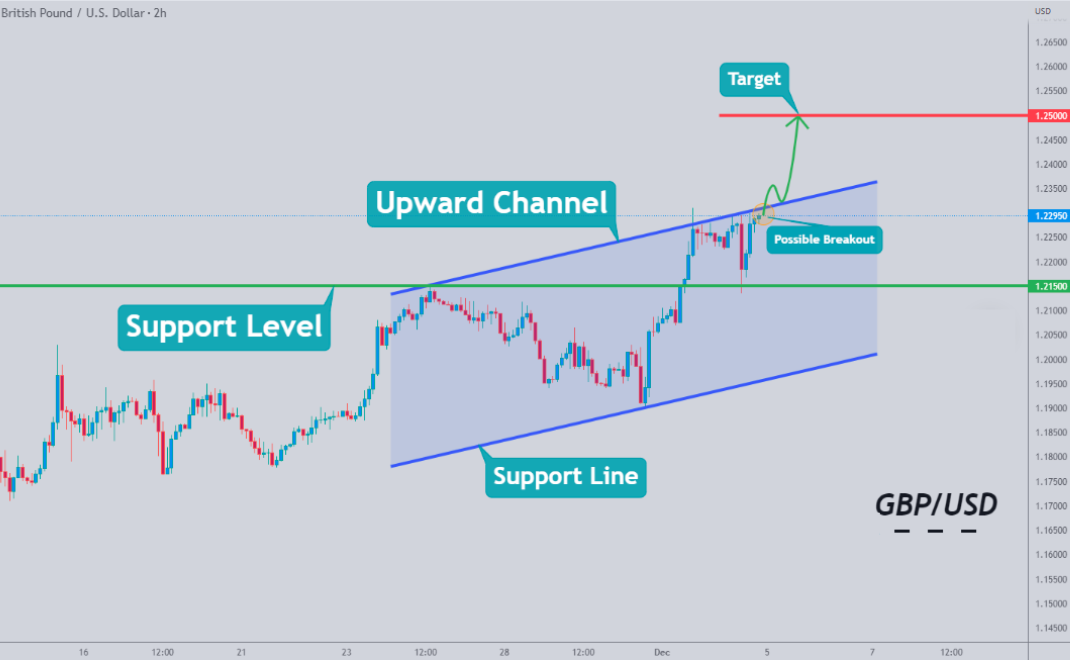 Please, if you like ideas, don't forget to support them with likes and comments, thank you so much and we'll get started.
Today, I want to talk to you about the GBP/USD chart.
On the chart, we can see how the price formed an upward channel.
The price can form an upward impulse and break through the resistance line.
I expect that after a possible breakdown of the resistance line, the price can continue to rise.
In this case, after the weekend, the price can continue to grow.
Therefore, I set the target at level 1.2500.
This is my opinion, I really hope it will be useful for you.