Economic Result 2022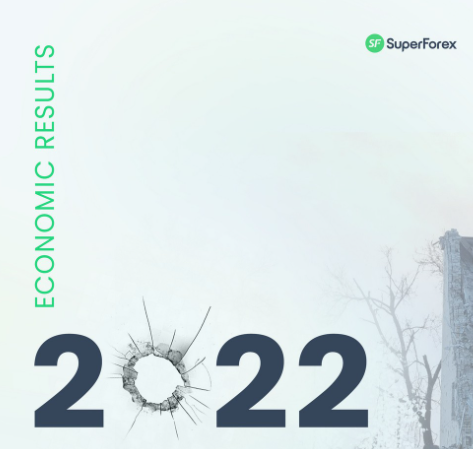 At the beginning of 2022, the main expectations were related to overcoming the coronavirus restrictions and restoring the global economy. However, the year brought a number of unpleasant surprises.
Today, we will list the key moments of the past year. It is too early to make predictions, but it is obvious that significant changes await the world. The global economy will never return to 2019 or 2021.
In 2022, Russia invaded Ukraine, causing extreme volatility in the stock markets. As a result, a huge number of sanctions were adopted against Russia, leading to record-high inflation in the United States, Europe and other countries of the world.

Due to disruptions in grain supplies from Ukraine, fears of world famine arose. As a result, wheat prices rose by 38.6%, but then decreased once the situation stabilized. Oil rose to $125 per barrel; however, it dropped to $70 at the end of the year.

The US and EU military-industrial complex has received billions in orders, making investments in such companies the most profitable. In particular, Lockheed Martin shares grew by 25.6% over 10 months, BAE Systems shares – by 34.2%.

In 2022, we saw a rally in interest rates in key countries, often resulting in an increase of 75-100 points at once – an unprecedented phenomenon. This was the result of the fight against inflation and further exacerbates the recession in the global economy.

For the first time since its inception, the euro has become cheaper than the dollar. Quotes fell to 0.9550, which made it possible to talk about the irreversible consequences of the military conflict for the European economy. However, later the situation stabilized against the background of a weakening US dollar.

The bankruptcy of the FTX exchange caused panic and a collapse in all cryptocurrencies, and a multiple increase in electricity prices made mining unprofitable. As a result, there were even predictions about the complete depreciation of cryptocurrencies, since their value is not supported by anything tangible.
What will 2023 be like? Time will tell.
We hope the above facts will help you choose the best trading strategy and earn money, no matter what.
For more detail superforex
here