BOS's Dilemma: Balancing Economy and Inflation
The UK's currency, the British Pound, is falling against the US dollar today. This is due to weaker than expected economic growth data for July and a drop in industrial production. The economy shrank by 0.5% in July, the biggest fall since December 2022. All parts of the economy were affected, with the service sector seeing the biggest drop. This was unexpected, especially as this is usually a time when tourism boosts the economy.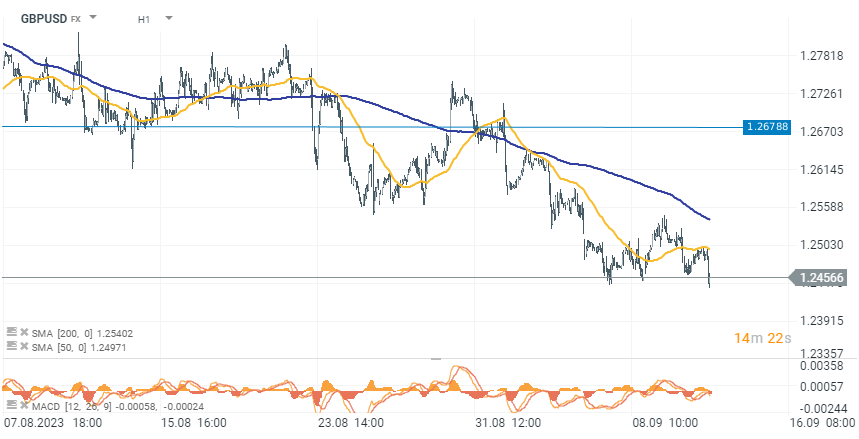 The Bank of England (BoE) is in a tough spot right now. The economy is showing signs of slowing down because of high interest rates. At the same time, average earnings, including bonuses, have gone up from 8.4% to 8.5%. This increase in wages adds to inflationary pressure. Despite already high inflation, this could lead to further interest rate hikes. Experts are predicting another increase of 0.25% at the BoE meeting next week on September 21st.​