ETHUSD Technical Analysis on April 20, 2023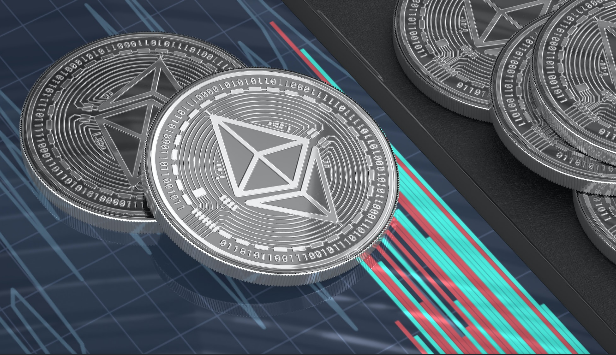 Three Inside Down Pattern Is Below $2,140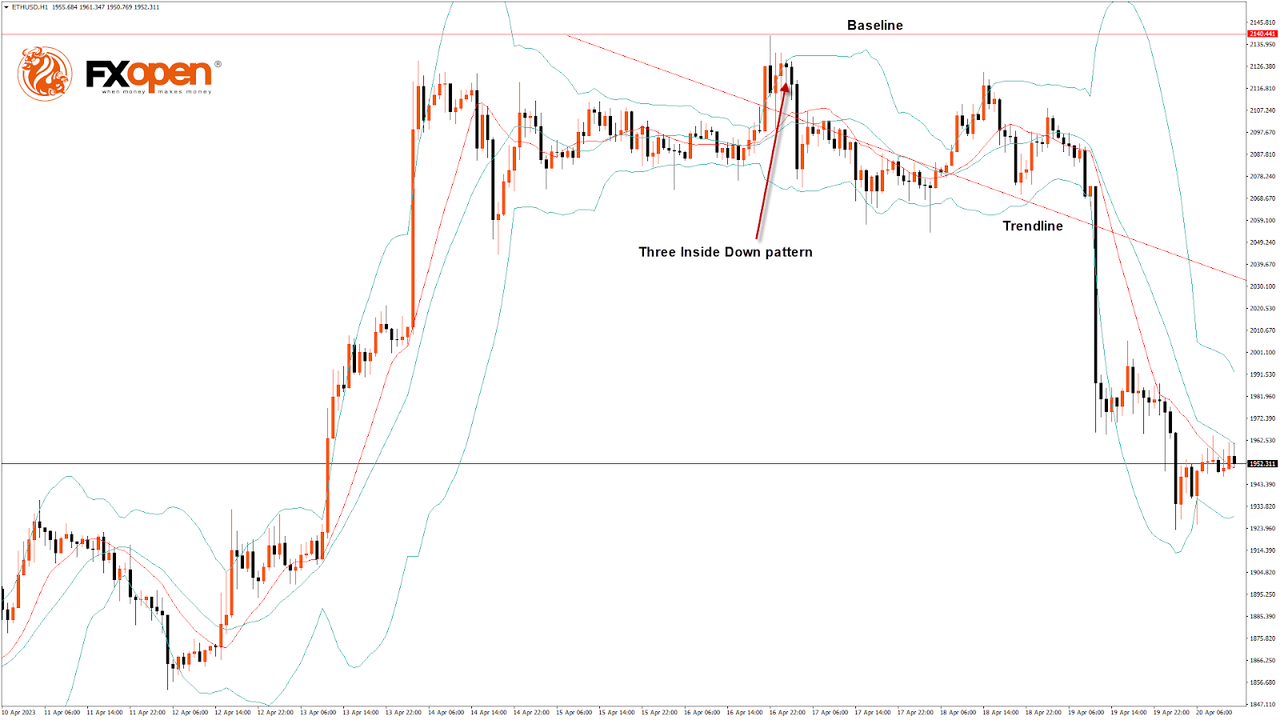 Bulls couldn't keep control of the market, and after touching a high of $2,140 on 16 April, the ETH/USD pair declined, touching a low of $1,923 today in the early Asian trading session.
ETHUSD is under bearish pressure after falling below the $2,000 psychological support level as the global investor sentiment appears weak after the Shanghai upgrade.
The three inside down pattern is below the $2,140 handle on the H1 timeframe. It's a bearish pattern, which signifies the end of a bullish phase. Also, there is a bearish harami pattern in the H2 timeframe.
ETH is back under the pivot point, indicating the bearish pressure in the market.
The relative strength index is at 37.74, indicating very weak demand for Ether and a continuation of the selling pressure in the market.
The STOCHRSI is giving an overbought signal, meaning that the price is expected to decline in the short-term range.
We also detected the formation of the bearish harami pattern in both the 30-minute and 1-hour timeframe.
Most of the technical indicators are bearish. Most moving averages are bearish at the current market level of $1,944.
ETH is now trading below the 100-hour simple and 200-hour exponential moving averages.
ETH bearish reversal is seen below the $2,140 mark.
The short-term range is expected to be strongly bearish.
The average true range indicates low market volatility.
VIEW FULL ANALYSIS VISIT - FXOpen Blog...
Disclaimer: This Forecast represents FXOpen Companies opinion only, it should not be construed as an offer, invitation or recommendation in respect to FXOpen Companies products and services or as Financial Advice.