Dollar Strengthens Amid Good Data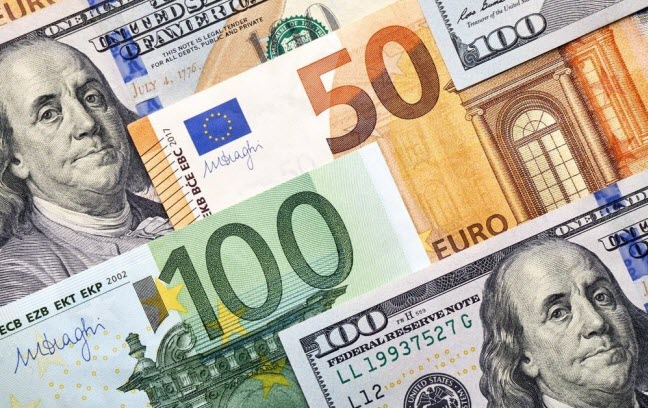 Data on business activity in the US for August was published. In general, indicators are recovering, but the pace is slowing down, and the beginning of a recession in the near future is seen as quite possible. Nevertheless, investors still hope that a recession in the US economy will be avoided. Weekly data from the American labour market were also published yesterday. Thus, the number of initial applications for unemployment benefits amounted to 216.0k, which turned out to be lower than both the forecast of 234.0k and the previous value of 229.0k. The total number of citizens receiving assistance from the state decreased from 1.719 million to 1.679 million, while experts estimated 1.715 million, confirming the stable state of the sector, which may contribute to a new increase in the US Fed interest rate.
EUR/USD
The euro fell on Thursday as Europe's economic outlook continued to deteriorate. Data showed German industrial production fell slightly more than expected in July. The Ifo Institute said Germany's economy would contract by 0.4% this year, confirming its previous forecasts published in June. Meanwhile, European statistics agency Eurostat revised down its estimate that eurozone GDP rose 0.1% in the second quarter from the previous three months. On an annualised basis, GDP increased by 0.5%, Eurostat said, revising its previous growth estimate of 0.6%. The immediate resistance can be seen at 1.0744; a breakout to the upside could trigger a rise towards 1.0788. On the downside, immediate support is seen at 1.0697, and a break below could take the pair towards 1.0672.
A new downward channel has formed at the lows of the week. Now, the price is in the middle of the channel and may continue to move towards the upper border.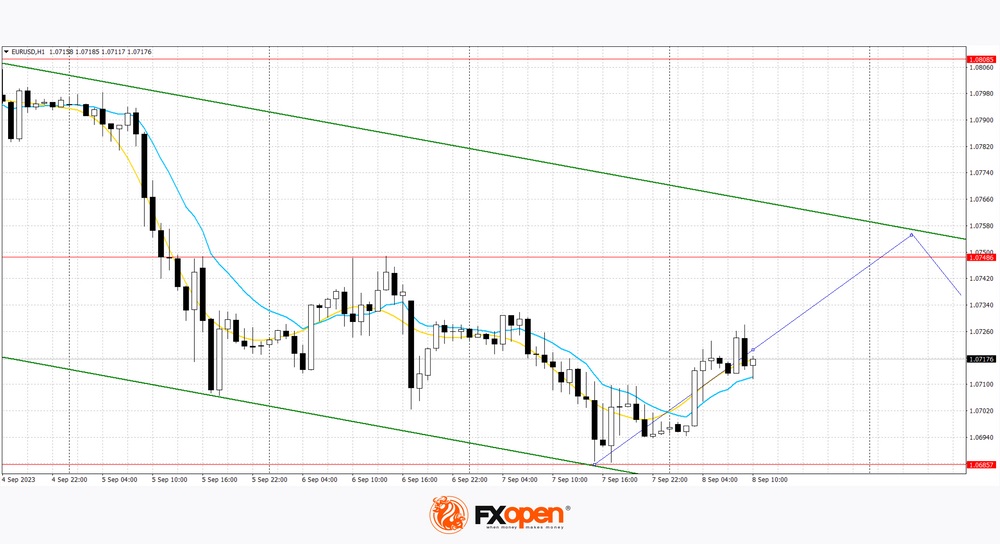 VIEW FULL ANALYSIS VISIT - FXOpen Blog...
Disclaimer: This article represents the opinion of the Companies operating under the FXOpen brand only. It is not to be construed as an offer, solicitation, or recommendation with respect to products and services provided by the Companies operating under the FXOpen brand, nor is it to be considered financial advice.