Us Dollar Weakens ahead of the Fed Meeting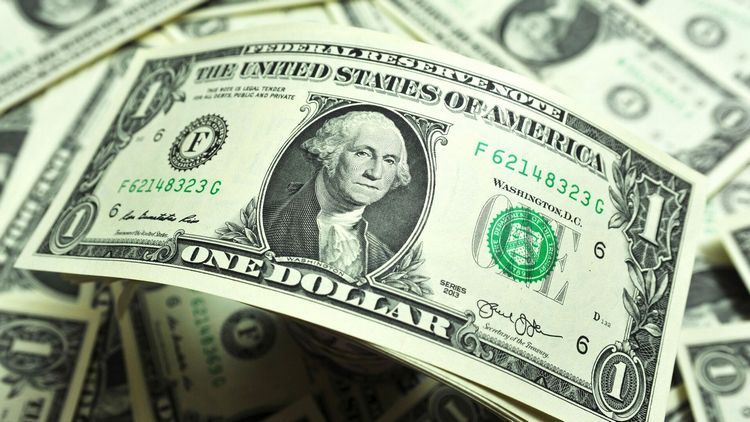 EUR/USD
The euro rose against the US dollar on Friday, boosted by hopes that the ECB is ending its cycle of rate hikes and data suggesting China's faltering economy may be regaining some momentum. The ECB raised its key interest rate to a record 4% on Thursday and warned it would remain at that level until inflation above target is resolved. Data on Friday showed Chinese retail sales and industrial production figures for August beat economists' expectations, even as the housing market slump deepened. The euro rose 0.2% to $1.0675, off a low of $1.0632, its weakest since March 20. Immediate resistance can be seen at $1.0710, a break higher could trigger a rise towards $1.0760. On the upside, immediate support is seen at 1.0637, a break below could take the pair towards 1.0592.
Based on last week's lows, a new downward channel has formed. Now, the price is in the middle of the channel and may continue to rise.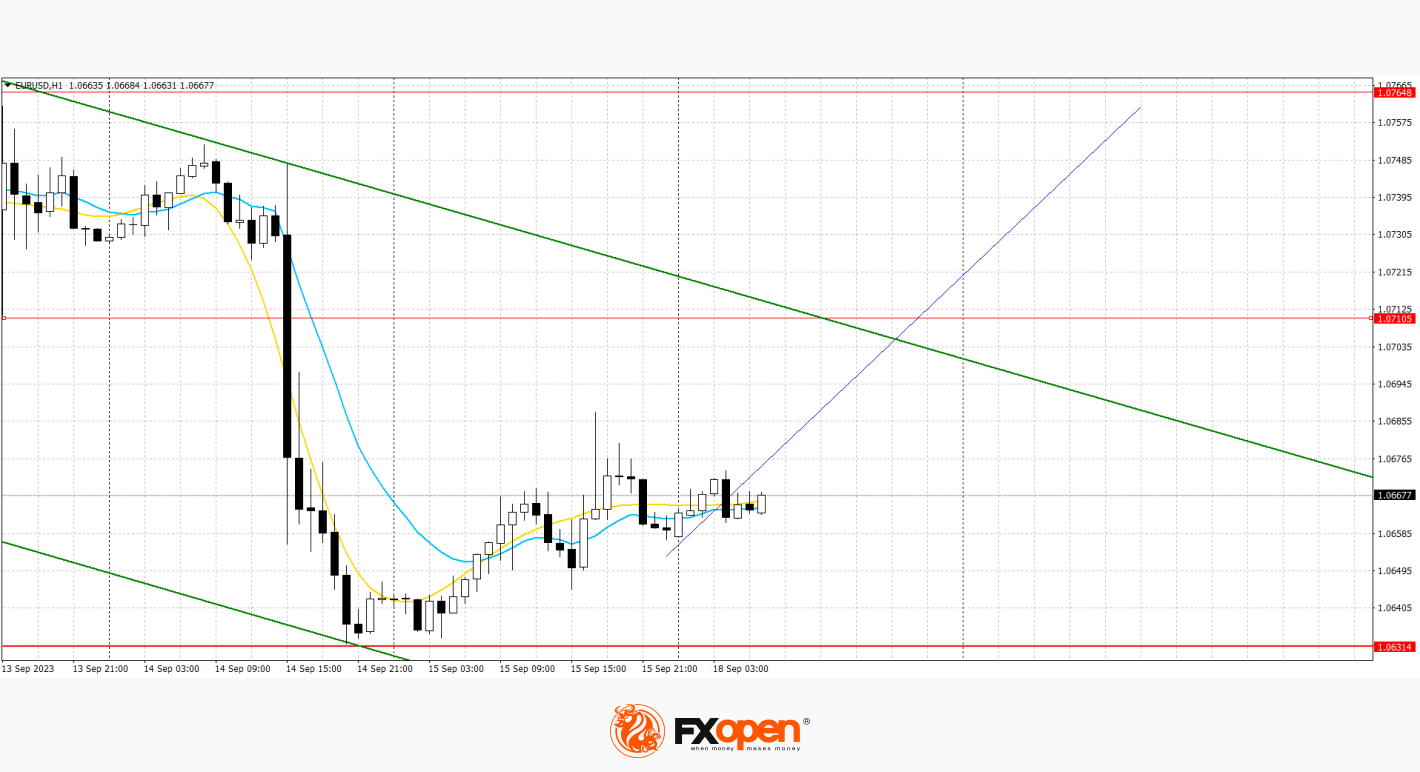 VIEW FULL ANALYSIS VISIT - FXOpen Blog...
Disclaimer: This article represents the opinion of the Companies operating under the FXOpen brand only. It is not to be construed as an offer, solicitation, or recommendation with respect to products and services provided by the Companies operating under the FXOpen brand, nor is it to be considered financial advice.