EURJPY today's price is 140.194 based MT4 terminal platform FXOpen. Yesterday market pair EURJPY moves in a sideways market.
In the daily timeframe, we can see the price of EURJPY move near the lower band line after heavy drops. Two days market the price still move in the low trading range waiting for reversal or trend continuation. Bollinger's band draws a wide range indicating high volatility, while RSI level 37 indicates a downtrend.
In the hourly timeframe EURJPY move in flat condition, the price really flat like no movement, the Bollinger band squeeze waiting for a breakout. While the RSI indicator shows level 46 indicating a downtrend.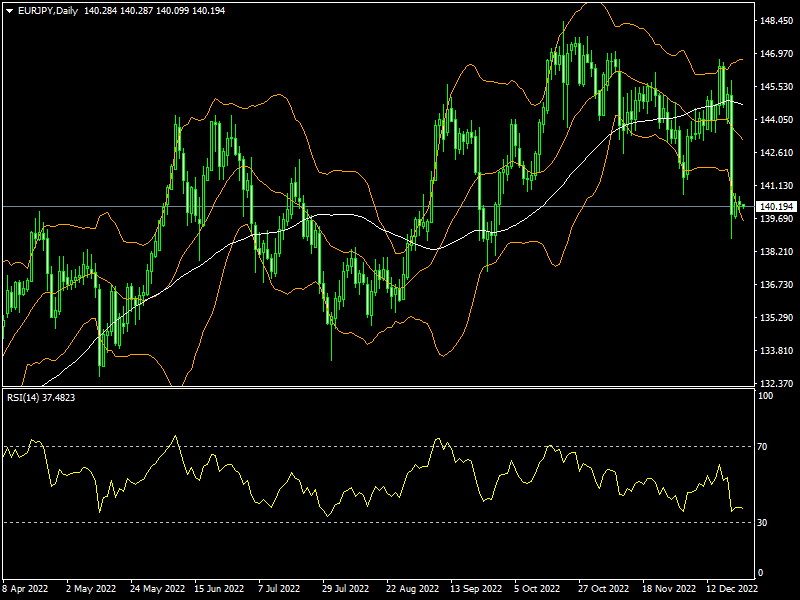 FXO Markets Ltd Disclaimer: CFDs are complex instruments and come with a high risk of losing your money.