Today waiting for the market open, EURJPY the last week close at 143.871 based on MT4 terminal FXOpen. The price formed a long bullish candle which means occurs a big movement on the last market before closing.
In the daily timeframe, we can see EURJPY now trying to reach the upper band line again, before the price drops to the middle band line. The market is still waiting market open whether today there will be a gap or not. Here Bollinger band draws a wide range indicating the price move in the wide range from swing low and swing high. While RSI shows level 58 indicating the price is above the uptrend zone level.
EURJPY in the hourly timeframe, the price successfully break the upper band line near the price of 143.132 and rising high near 144.000. Bollinger band expanding which means high volatility occurs in this timeframe, while RSI shows level 71 which means the price entering overbought zone level attention to retracement or pullback.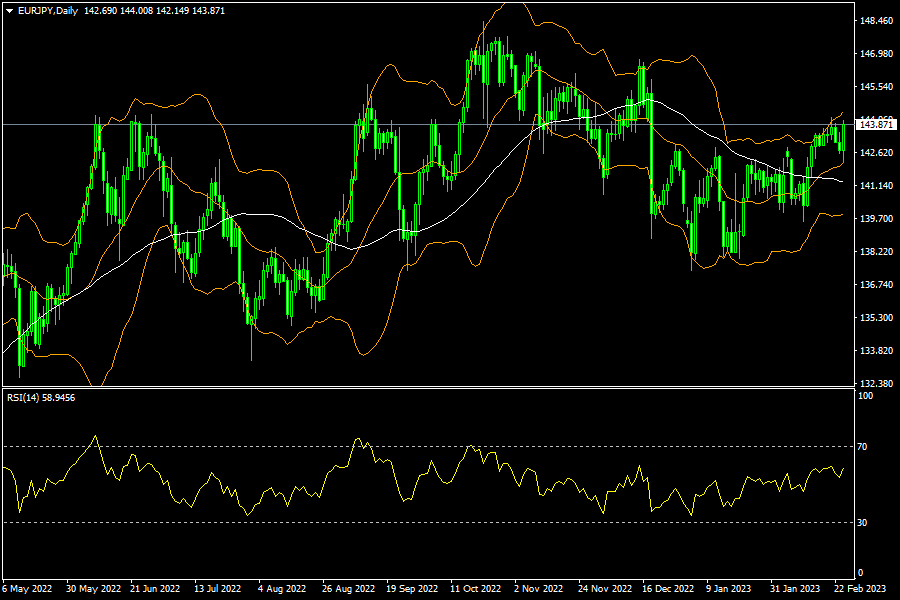 Disclaimer: CFDs are complex instruments and come with a high risk of losing your money.