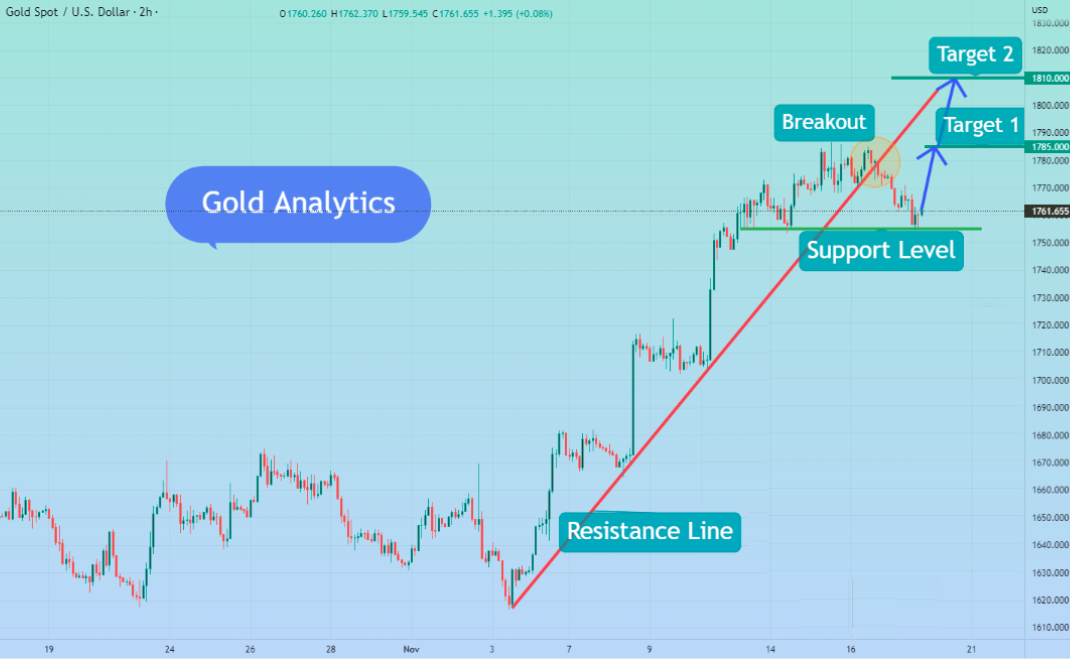 Hello, dear traders, we are new here, so we ask you to support our ideas by asking "SUBMIT" and COMMENTS, and you can also freely ask any questions in the comments, we will try to answer everyone, thank you guys.
Today we will look at the price of XAU/USD.
Price broke support line and start fall.
Thereby support line became a resistance line.
Price fell to the support level at $1755 and now I expect that gold can reverse and continue to grow.
Therefore, I set up two targets at $1785 and $1810 levels.
I expect this scenario, so be prepared for the next moves.
Thank you for your time, we hope our work suits you and you are satisfied, we wish you a nice day and great profits.