Quadruple Bottom on Oil?
Crude oil continues its declines in another week of June. In addition, new Goldman Sachs forecasts for crude have emerged. GS is now pointing to a level of $86 per barrel for Brent at the end of 2023, against a previous forecast of $95 per barrel. Why the forecast cut?​
Higher production from Russia and Iran offsets the impact of an additional cut from Saudi Arabia​

The market should be balanced after the AS cut, but there will not be a deficit​

GS expects higher production growth this year and next year from countries outside of key OPEC members​

Uncertainty about China​
Technically, however, there is a potential signal of a quadruple bottom. The price would still have to fall a few tens of cents, but this is a very important test for oil. Usually the fourth test of support leads to a breakout, so the emergence of very negative news on, for example, demand from China or the continuation of hikes by the Fed could lead to a breakout from the consolidation. On the other hand, if oil survives this test, it seems that the trend should eventually reverse and lead to a breakout to price ranges, probably to levels of $80-90 per barrel.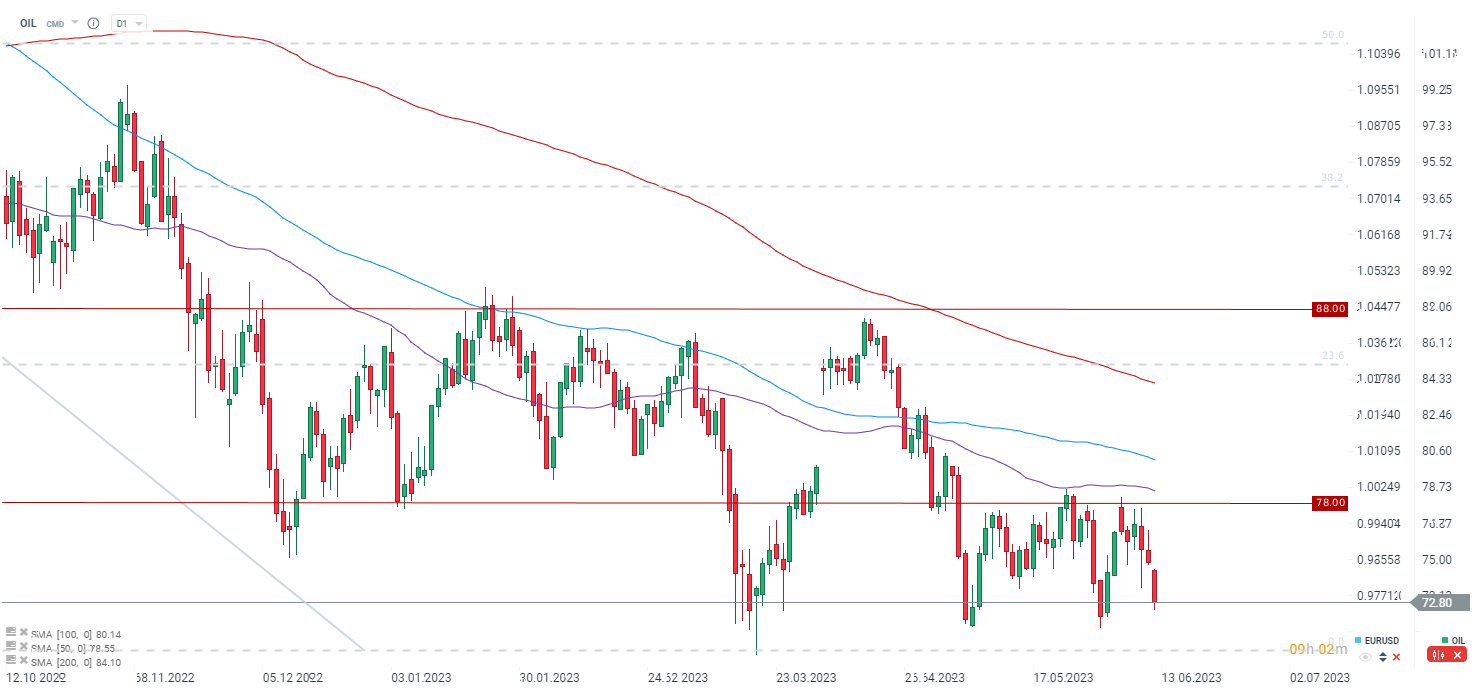 The recent lows associated with the triple/quadruple bottom formation are near $71.5 per barrel. If a rebound from this area were successful, then, with a breakout of the neckline near $78 per barrel, the range of the formation would point to around $85 per barrel, where the retracement of 23.6 currently holds.​