​
Oil​
Oil launched a new week's trading lower amid an overall increase in risk aversion. WTI drops below $65 per barrel and trades at the lowest level since November 2021! Declines accelerated after price dropped below a key $70-72 price zone last week. The $60-65 area is a demand zone marked with local lows from 2021 and local highs from 2019 and 2020.
​
There are few reasons behind a drop in oil prices:
Concerns over conditions of banking and financial systems in the United States and Europe. UBS will acquire Credit Suisse but it failed to ease market concerns
Demand in China remains weak - imports stay low, run rates in refineries drop but at the same time Chinese exports of oil derivatives are increasing, what may hint at oversupply in the country

Lack of interest from speculators - end-February data shows oil being extremely net oversold by speculators​

Goldman Sachs - one of the world's largest institutional bulls when it comes to oil - slashed Brent price 12-month ahead forecast from $100 to $94 per barrel​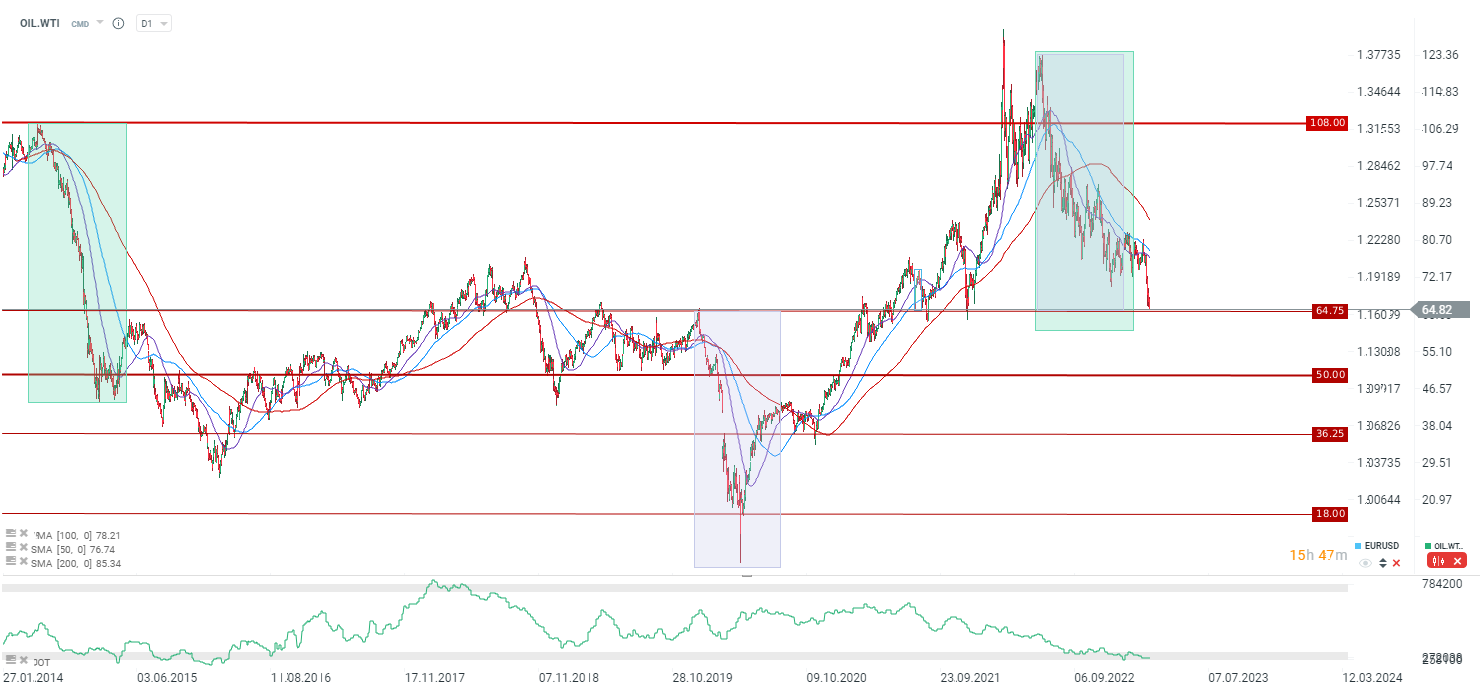 WTI (OIL.WTI) drops below $65 per barrel. Price dropped to a key zone, marked with local highs and lows from previous years, as well as with the range of two largest downward impulses in recent year (2014 and 2020).​