​
Bitcoin​
Cryptocurrencies are on watch as potentially another collapse is brewing on the markets. Concerns are mounting over the financial condition of Silvergate Bank, a bank that specializes in cryptocurrency transactions. Silvergate warned in a filing on Wednesday that recent losses that the bank has experienced may leave it with less capital than it needs. Company also said that it failed to meet the deadline to submit its annual report to the US Securities and Exchange Commission.
Reaction was quick with hedge funds, partners and investors pulling out from the Bank, leading to a collapse in its share price. Cryptocurrency companies, like for example Coinbase, stop accepting and initiating payments to or from Silvergate. However, some companies, like for example BitStamp, warned that they cannot be held responsible for any funds deposited at Silvergate accounts, signaling to clients that they decide to use Silvergate accounts at their own risk.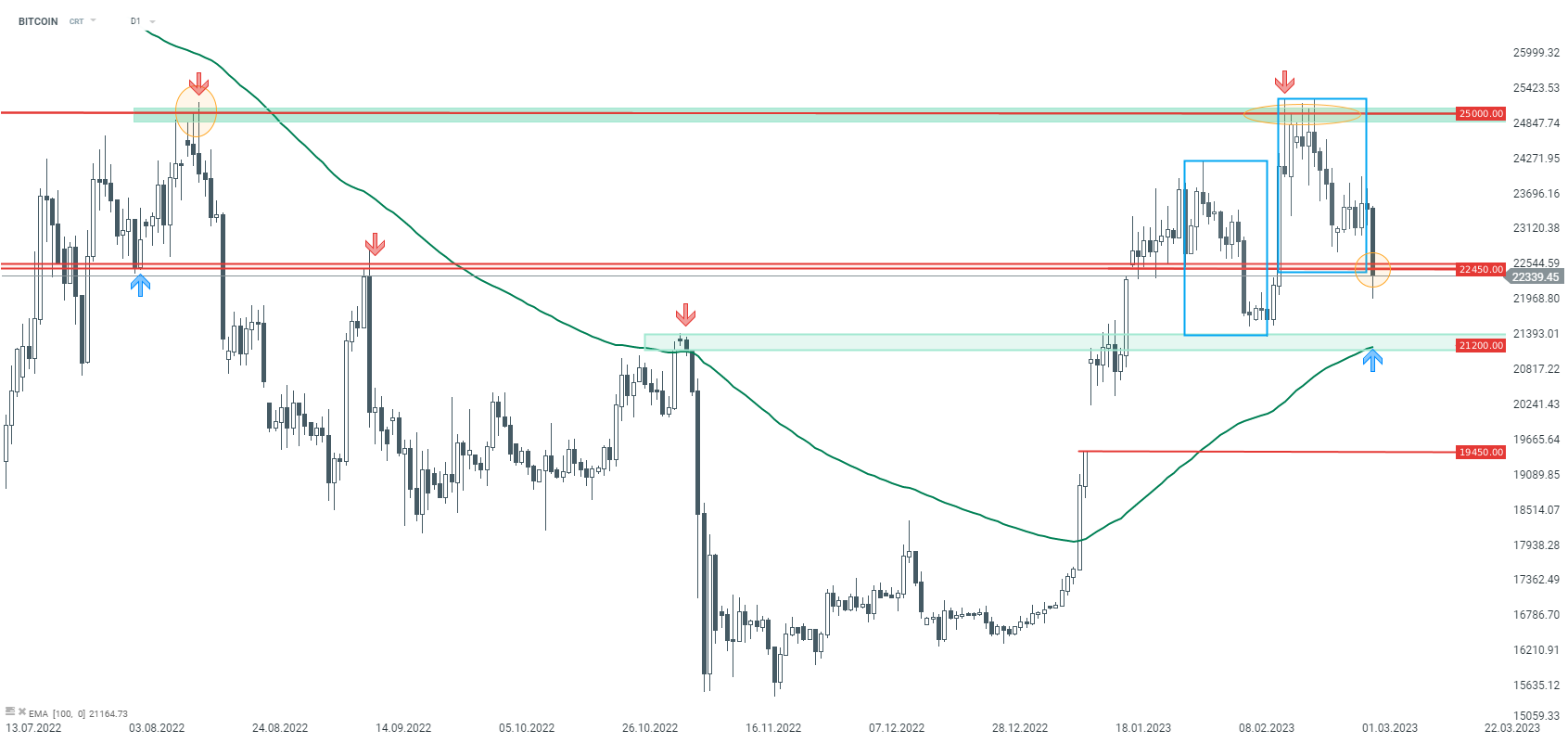 Whole situation is putting pressure on cryptocurrencies with major coins dropping 3-7% today. Taking a look at the BITCOIN chart at the D1 interval, we can see that the coin is testing a major support zone today. The $22,450 area is marked with previous price reactions as well as the lower limit of a local market geometry. A break below would, at least in theory, hint at a short-term trend reversal. In such a scenario, declines could deepen with sellers targeting the next support zone in-line - $21,200 area marked with previous price reactions and 100-period Exponential Moving Average (green line).​