​
EURUSD - Statistics from the EU prevent further growth of the asset​
The German economy is rapidly plunging into a crisis, and the retail sales volume, which fell into negative territory in June, amounting to –1.6% instead of 1.2% in May, confirms this trend. The indicator has already lost 8.8% YoY, an absolute anti-record in the entire history of observations. Statistics for the euro area show a negative trend: July Manufacturing PMI amounted to 49.8 points, which is lower than 52.1 points in the last month, comparable to the lows of spring 2020.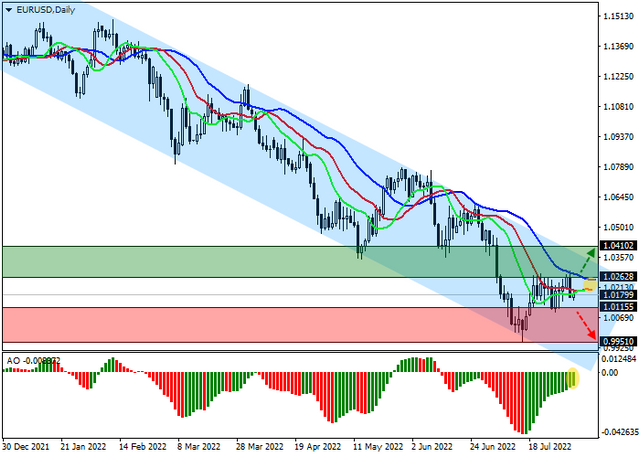 The trading instrument is moving within the global downward channel, heading towards the resistance line.
Resistance levels
: 1.0262, 1.041 |
Support levels
: 1.0115, 0.9951
​
---