GBPUSD - Under the pressure of the domestic political crisis in the UK​
This week can be seen as the official start of a new race for prime minister after incumbent and Conservative Party chief Liz Truss announced her resignation amid widespread criticism of her proposed tax reform. Currently, only one real favorite is known – the former finance minister Rishi Sunak, supported by most current officials (178 out of 357 deputies). In turn, former Prime Minister Boris Johnson, who announced his readiness to compete for the post on Friday, has already fallen out of the race, having failed to enlist the support of at least 100 party members and gained only 59 votes. The electoral process must be completed by October 28. Today will be presented data on business activity in the manufacturing and services sectors, from which analysts expect a continued decline from 48.4 points to 48 points and from 50 points to 49.6 points, respectively.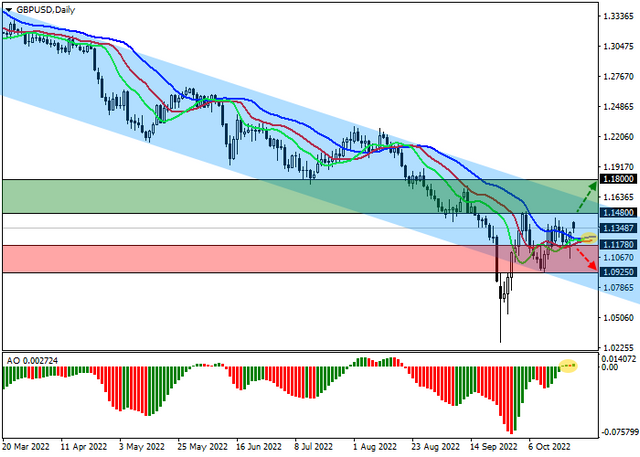 The trading instrument moves within the long-term downward channel toward the resistance line.
Resistance levels
: 1.148, 1.18 |
Support levels
: 1.1178, 1.0925​